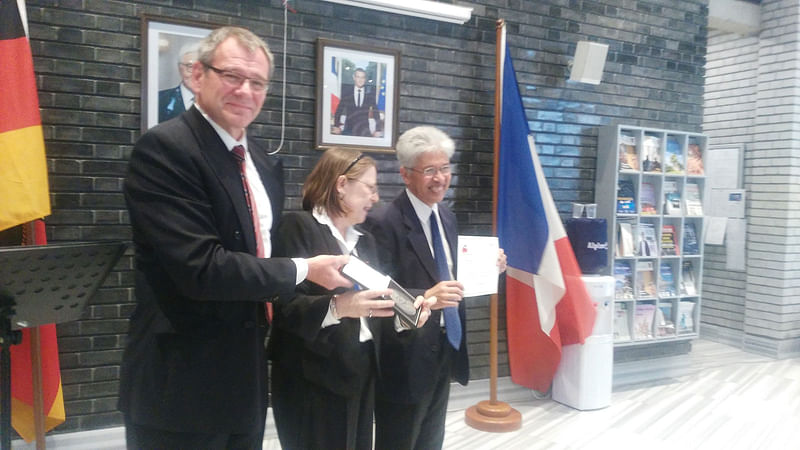 Odhikar secretary Adilur Rahman Khan has been awarded Franco-German Human Rights Prize-2017 for his contribution to defending and promoting human rights in Bangladesh.
The prize was handed over to him jointly by ambassador of France in Dhaka Marie-Anne Bourdin and Germany's Thomas Prinz in the capitals Baridhara on Tuesday.
Adilur Rahman is one of 15 winners of the prize worldwide for 2017 and the second Bangladeshi after Tahmina Rahman of Article 19 in 2016. French and German ministries of foreign affairs introduced the universal prize for human rights in 2016.
"This award is an additional star on his responsible shoulder to not only recognise but also encourage his human rights endeavours," the German ambassador told the prize-giving ceremony.
Appreciating Adilur's fight against extra-judicial executions and enforced disappearance, the French ambassador said, "Courage and dedication characterise him."
In his reactions, Adilur Rahman expressed gratitude to France and Germany for giving the prize and also to his colleagues at home who thoroughly supported him.