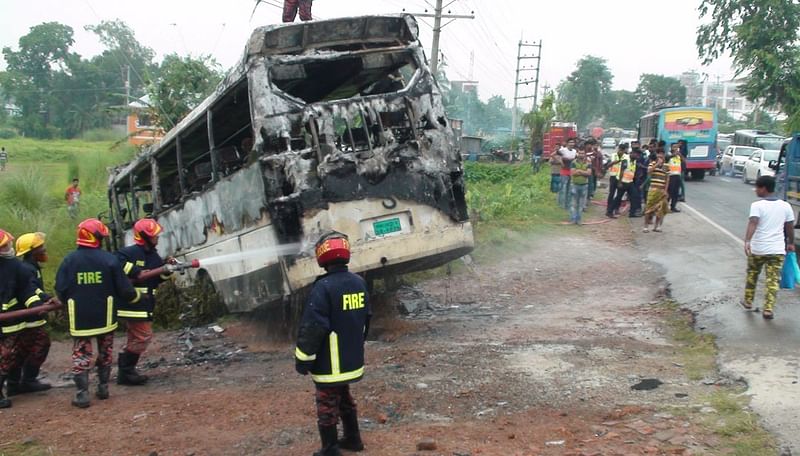 An air-conditioned bus caught fire at Noyadingi on Dhaka-Aricha highway in Saturia, Manikganj on Monday morning, reports UNB.
However, no casualties were reported as the passengers managed to get down safely.
Manikganj fire service officer Jannatul Naim the fire broke out in the Dhaka-bound bus of K-Line Paribahan at 6:00am. On information, fire service men doused the fire.
Vehicular movement on the busy highway remained halted for an hour following the fire incident, causing sufferings to the Eid holidaymakers.