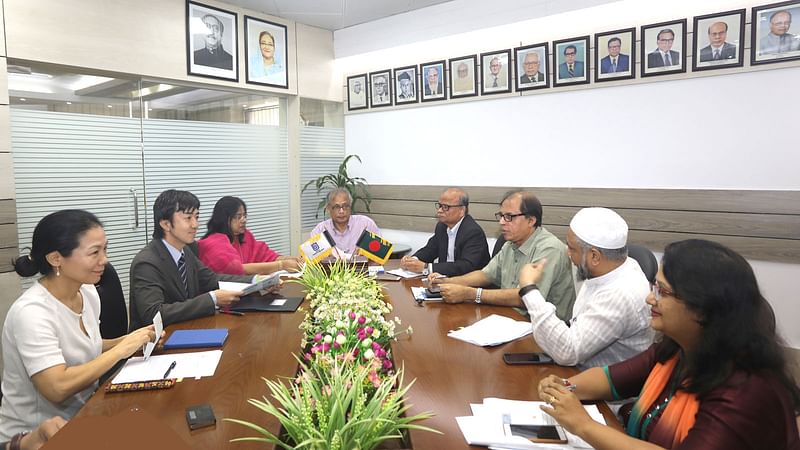 Japan International Cooperation Agency (JICA) wants to conduct a survey over higher education in Bangladesh as the agency is interested to promote higher education and research in the country, reports UNB.
A three-member JICA delegation said this at a meeting with University Grants Commission (UGC) acting chairman professor Mohammad Yousuf Ali Mollah at the latter's office in the capital.
During the meeting, the team, led by Koji Motomori, senior representative (Urban Development) of JICA Bangladesh, also sought cooperation from the UGC in arranging a consultative workshop over higher education in Bangladesh in June.
Professor Yousuf Ali Mollah said the UGC always welcomes JICA's assistance and cooperation for the promotion and internationalisation of higher education in Bangladesh.