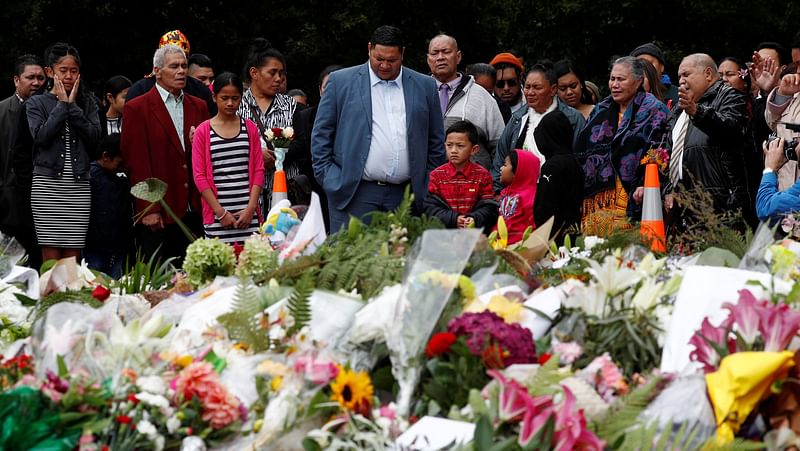 State minister for foreign affairs M Shahriar Alam on Sunday said four Bangladesh nationals died in Friday's terror attacks in New Zealand mosques and feared that the figure may go up to six, reports news agency UNB.
"The (New Zealand) authorities have confirmed the death of two persons," he told UNB adding that they are counting the dead of two more Bangladeshis collecting information from community people.
The two identified victims are Abdus Samad and Hosne Ara Ahmed.
He said the New Zealand government has informed Bangladesh that they will take one close relative from each of the victims' families to New Zealand and they will be able to bring the bodies back home.
Shahriar said Abdus Samad's family has decided to bury him locally and his elder son will join them from Bangladesh.
So far, death of 50 has been people confirmed in terror attacks on two mosques during Juma prayers in Christchurch on 15 March.
"We're urging all concerned to communicate through our hotline numbers," the state minister said.
Honorary Consul of Bangladesh Shafiqur Rahman could be contacted over his mobile phone no: +64 21024 65819.
Two additional numbers for emergency contact are -- +61 424 472544 and +61 450173035.
Two more people -- Omar Faruk and Mojammel -- still remained missing and they are perhaps dead, an official said adding that Zakaria Bhuiyan is also missing.
Among the injured, the condition of Lipi is critical and she may undergo another surgery, while Mutassim and Sheikh Hasan Rubel, who sustained bullet wounds in their feet, are out of danger, the state minister said.
Following gruesome terrorist attacks on the two mosques in Christchurch, the Bangladesh High Commission in Canberra has been intensely engaged with the New Zealand authorities for the safety of members of Bangladesh diaspora and early safe exit of Bangladesh national cricket team from New Zealand.
The incident had happened minutes before the Bangladesh cricket team arrived at one of the mosques.
Meanwhile, the High Commission directly and through the Honorary Consul of Bangladesh in Auckland disseminated message to the Bangladeshis and diaspora living in New Zealand in general and Christchurch in particular to remain calm, be indoors, avoid the places of congregation and obey the instructions of law enforcement.
Honorary Consul of Bangladesh Shafiqur Rahman went to Christchurch on Saturday morning to extend support to the Bangladeshi victims.