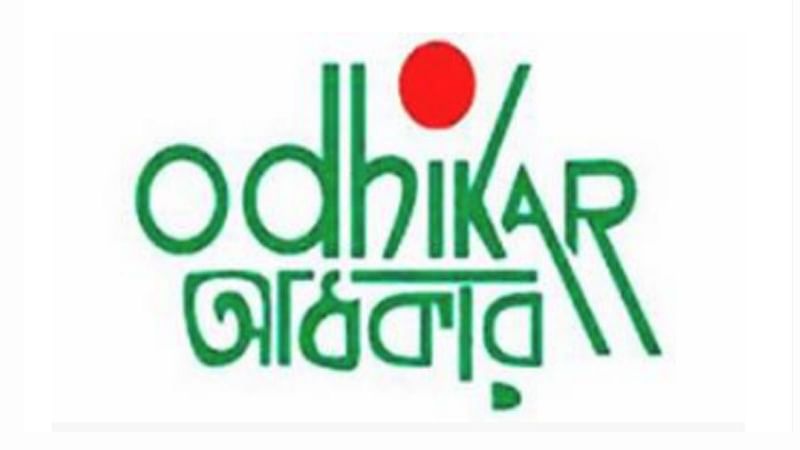 At least 154 people were killed extra-judicially, 139 of who fell victim of so-called crossfire, in the country in 2017, reports human rights group Odhikar.
The report, released on Friday, was prepared on the basis of allegations from the families of 86 people who were victims of 'enforced disappearance' in the year, which also witnessed continued suppression of the opposition by the government.
"Actual number of human rights violations were more than the information published in this report," it said.
Odhikar's annual human rights report 2017 observed that political violence left 77 persons killed and 4635 injured in the year. Sixty six of such killings reportedly took place due to intra-party conflict within the ruling Awami League and its affiliated organisations.
Torture and killings of Bangladeshi citizens by India's Border Security Force (BSF) along the border were common, according to the report which showed that 25 Bangladeshis were killed, 39 injured and 28 abducted by the BSF men.
The Odhikar report has illustrated systematic violations of civil and political rights, including violations of the rights to freedom of expression, a shrinking democratic space and dysfunctional justice delivery system due to politicisation in the judiciary and deprivation of the right to life.
Terming the government's moral and legal foundation weak due to 2014 'farcical parliamentary elections', the human rights organisation mentioned that "aggression and control" of the Indian government on Bangladesh was initiated through its support to that election. "Such aggression and control continued into 2017."
Odhikar referred to the demand from the opposition political parties and the civil society organisations for creating level-playing field for holding the next general elections in a free, fair and inclusive manner, "so that another controversial election like 2014 could not be held."
However, it regretted that ignoring such demand, the government continued to suppress the opposition political parties and harass their leaders and activists by filing cases and detaining them in order to stay in power.
Pointing to "lack of people's confidence" in the present election commission, the report criticised it for widespread criminalisation and irregularities during the recent local government polls.
Odhikar recalled that the election-time caretaker government system had been removed from the constitution in 2011 - a move which opened the door for the Awami League to reassume power through 5 January 2014 controversial elections.