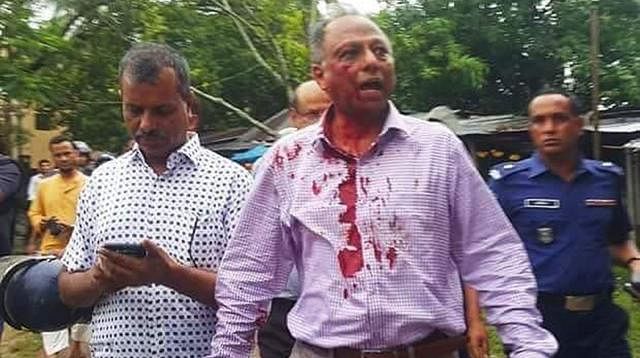 Bangla daily Amar Desh acting editor Mahmudur Rahman was injured in an attack by the activists of Bangladesh Chhatra League (BCL) at the court premises in Kushtia on Sunday.
He came under the attack after the court granted him bail in a case, reports UNB from Kushtia.
Mahmudur Ragman was earlier confined in the courtroom by the BCL men. Chhatra League is the student wing of the ruling Bangladesh Awami League.
The case was filed in connection with his reported derogatory remarks about Bangabandhu Sheikh Mujibur Rahman, prime minister Sheikh Hasina and Tulip Siddiq.
Mahmudur Rahman went to Kushtia to seek bail in the case.
UNB, referring to witnesses reported that the BCL men, took position outside of the courtroom, and confined Mahmudur Rahman.
At one stage as Mahmudur tried to get into his car, the BCL men hurled brick chips targeting his car forcing him to take shelter at the room of an advocate, Shams Tanim Mukti.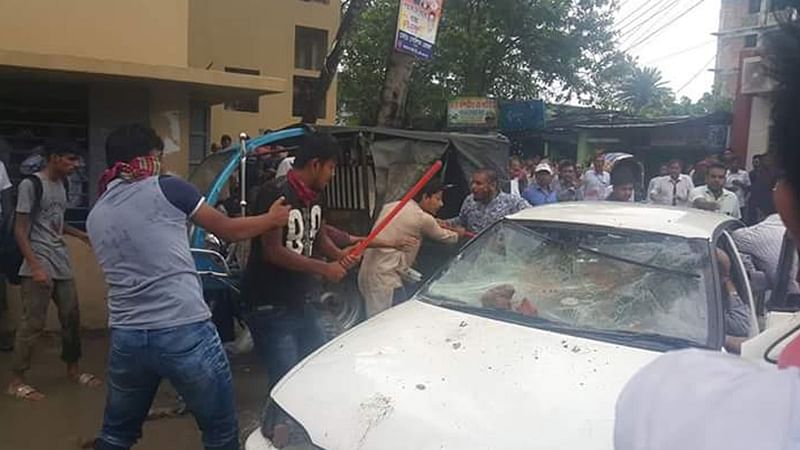 The BCL men then entered into the room and beat him up mercilessly around 4:30pm, leaving him injured.
At one stage, the police rescued him and sent to Jashore Hospital by an ambulance.
Kushtia's senior judicial magistrate MM Morshed granted him permanent bail around 12noon in a defamation case filed by district unit BCL president Yasir Arafat Tushar on 10 December 2107.
The BCL members also chanted slogans against the Bangla daily acting editor at that time and kept Mahmudur confined around 4pm.
On 1 December, the acting editor of the Bangla daily took part in a seminar on restoration of democracy and the role of media, organised by Bangladesh Democratic Council at the Jatiya Press Club in Dhaka.
Several cases were filed later against Mahmudur Rahman in different districts for making the 'derogatory remarks.'