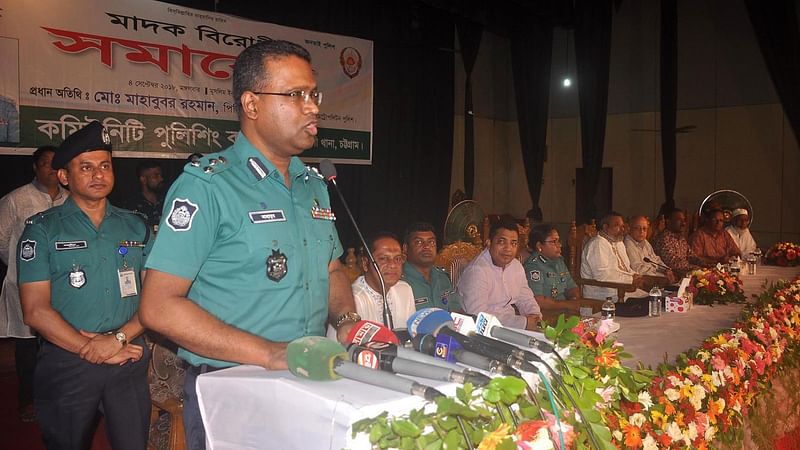 Issuing a note of warning, Chittagong Metropolitan Police (CMP) commissioner Mahbubur Rahman on Tuesday said the involvement of policemen in drug trading will in no way be tolerated, reports UNB.
"Those involved in yaba peddling are not part of police. Police can fail but can't get involved in yaba business. If anyone wants to do yaba trading, he has to leave the job of police," he said while addressing an anti-drug rally organised by Kotwali police station community police in the city.
Mentioning that only religious sermons will not work to stop drug traders, Mahbubur said drug pushers will leave the path if they think there is a risk of losing a life. "I think there should be loss of lives for the sake of peace."
He also said there is risk of death in combating drugs as drug traders are trying to face the law enforcers after being equipped with arms. "We've also weapons and we've the right to use our arms against them. So, there'll be loss of lives," he said.
The CMP chief alleged that an international syndicate is involved in destroying the country through yaba. "We've to thwart the conspiracy," he said urging the Border Guard Bangladesh and Bangladesh Coast Guard to play a strong role in eliminating drugs.
Referring to the 'failure' of the border guards to stop the entry of yaba into the country from Myanmar, he said, "Had we been able to protect our 120-km border, there wouldn't have been the spread of yaba across the country."