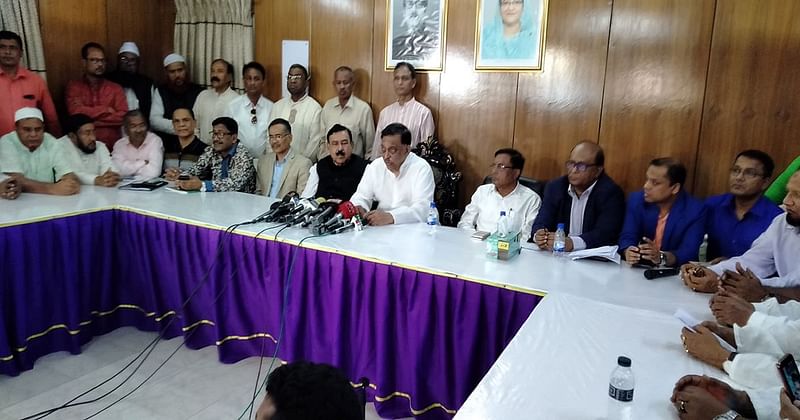 Urging the government to remove 'flaws' from the Road Transport Act within 30 June next year, Bangladesh Road Transport Workers Federation president Shajahan Khan has said they will refrain from declaring any protest programme during that period, reports UNB.

He was talking to newsmen after attending a meeting with home minister Asaduzzaman Khan Kamal in city's Dhanmondi on Saturday night.
"There are some ambiguities and inconsistencies in the Road Transport Act. We will abide by the law if these flaws are fixed. We are requesting to rectify those flaws by 30 June next year. No protest programme will be declared during this time. But strict steps will be taken if our demands are not met within the period," he said.
Home minister echoed his previous statement, saying drivers will be allowed to use their current licenses until 30 June 2020. They will have to collect appropriate license in the meantime.
BRTA will made necessary arrangement in this regard, the minister said, adding "We will consider some issues during the period."
Home minister Asaduzzaman met the federation leaders around 9:00pm on Saturday. The meeting ended at midnight.
Mir Shahidul Islam, Additional Inspector General of Special Branch police, Md Shafiqul Islam, DMP commissioner, among others, were present at the meeting.