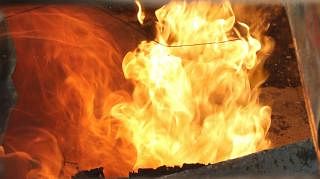 An electric substation caught fire in the city's Paribagh area on Wednesday night, reports UNB.
Sources at the Fire Service and Civil Defence central control room said the fire originated at a grid transformer of the substation around 8:20pm.
On information, seven firefighting units rushed in and brought the fire under control around 9:40 pm, said Duty Officer at the control room Masud Riben.
The reason behind the fire could not be known immediately and no casualty was reported in the incident, he said.