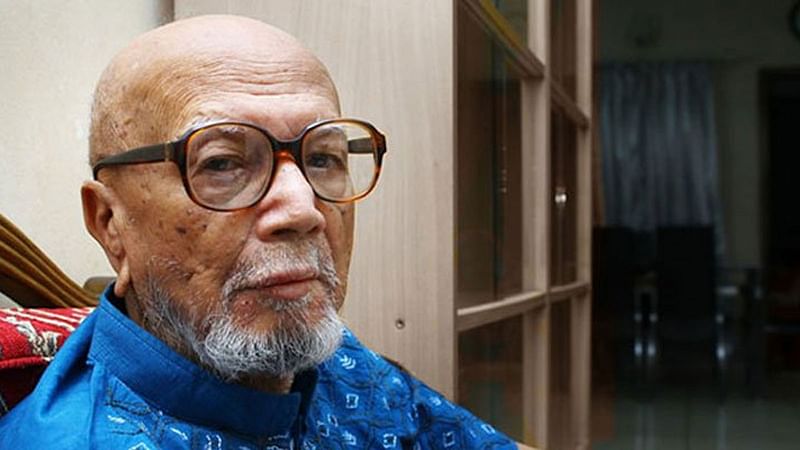 Prominent poet Al Mahmud died at the age of 82 at a hospital in Dhaka on Friday night.
The poet breathed his last at 11:05pm at the city's Ibn Sina Hospital, confirmed his family.
Abid Azam, a family friend and assistant of the poet, told Prothom Alo that Al Mahmud was put on life support as he was suffering from pneumonia and old-age complications.
On 9 February, the poet was admitted to the hospital.
Mir Abdus Shukur Al Mahmud, best known as Al Mahmud, was a poet, novelist, and short-story writer.
He was born on 11 July, 1936 at Maurail in Brahmanbaria.
Al Mahmud is considered as one of the greatest Bengla poets to have emerged in the 20th century.
The Ekushey Padak winning poet's works in Bangla poetry is dominated by his frequent use of imageries of rural Bangladesh.
In the 1950s he was among those Bangalee poets who were outspoken in their writing on such subjects as the events of the Bangla Language Movement, nationalism, political and economic repression, and the struggle against the West Pakistani government.
He spent his childhood in Maurail village.
Mahmud started his career as a journalist and obtained widespread recognition after 'Lok Lokantor' was published in 1963.
Al Mahmud was honoured with Ekushey Padak, Bangla Academy Award, and Kabi Jasim Uddin Award in recognition of his contribution to Bangla literature.