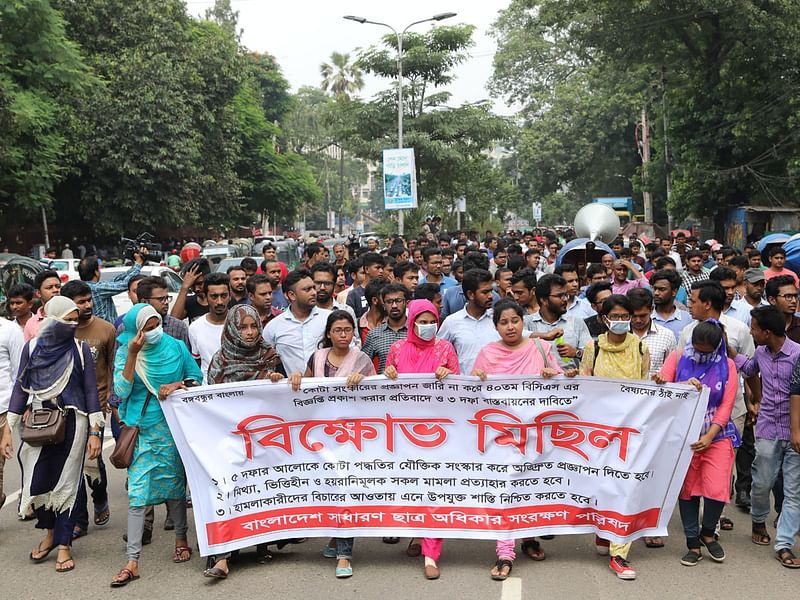 Job aspirants demonstrated on the Dhaka University campus on Wednesday protesting the publication of the circulation for the 40th BCS exams before a gazette reforming the existing quota system.
The agitating students demanded realisation of their three-point demands and pledged to be on the street till the demands are met. The three demands are withdrawal of false cases against them, exemplary punishment to those who attacked them and reforming the quota system as per their five-point demand.
They first took out a procession from the science faculty library and it moved to Shahbagh. From there they came to the central library where they chanted slogans. The procession then paraded streets to Kalabhaban, business faculty building, Mohsin Hall and ended in front of the Raju Memorial Sculpture in front of the TSC.
Bangladesh General Students Rights Protection Council joint convenor Nurul Huq said, "Despite our legitimate demands, we had been attacked and framed in cases. We did not demand annulment of the quota system. We wanted a reform. The PM may annul the quota system, but we demand that be done according to our five-point."