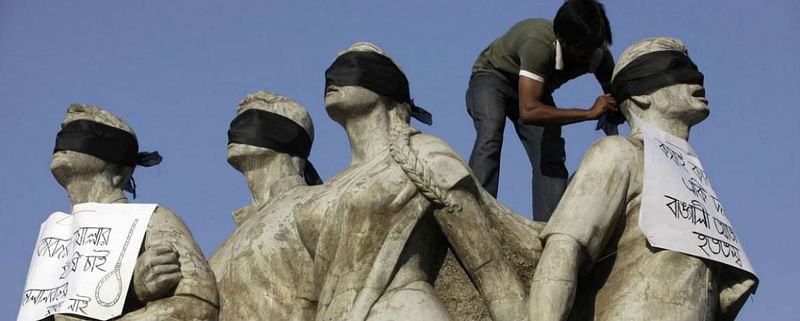 Reporters Without Borders (RSF) has called on Dhaka to amend the proposed 'Digital Security Act', removing provisions that pose a grave threat to freedom of expression.
The proposed law is supposed to replace 'the notorious and controversial' Information and Communication Technology (ICT) Act, Section 57 of which criminalises online content regarded as defamatory or blasphemous, RSF said in a statement.
It pointed out that at least 25 journalists and several hundred bloggers and Facebook users were prosecuted under Section 57 in 2017 alone.
But, RSF added, many of its provisions are reproduced in different sections of proposed new law, and still carry sentences of up to 14 years in prison.
"The proposed Digital Security Act is not satisfactory, especially as, on several points, it is even more draconian that the previous law," said Daniel Bastard, the head of RSF's Asia-Pacific desk.
"We urge the Bangladeshi authorities to withdraw all the provisions that could be used to gag journalists and bloggers."
RSF said, "The still vague wording will allow the same abuses as before, benefitting those who do not want freely and independently reported news and information."
A gag on freedom of expression
The freedom of the press and expression was put to the sword, journalists and rights defenders feared, according to an ANN report carried by Phnompenh Post.
It referred to the Bangladesh cabinet's approval of the draft of the Digital Security Act-2018.
The newspaper wrote that there would be every chance of the act being misused against people's right to express themselves after it is passed by the Jatiya Sangsad, some observed.