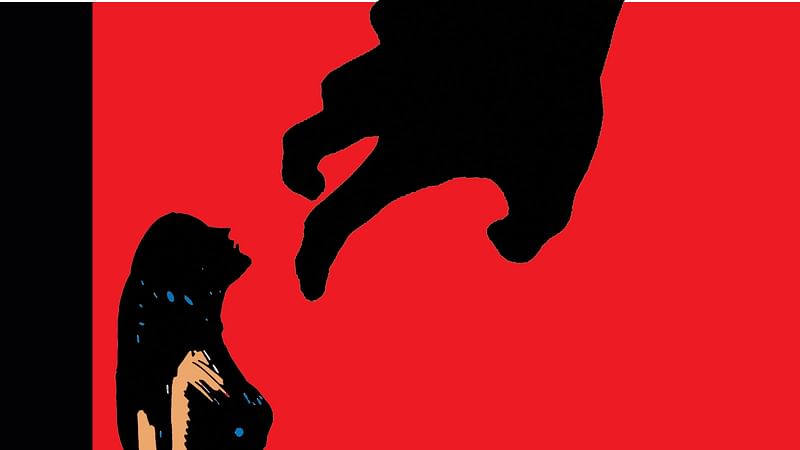 A Hindu woman has allegedly been gangraped by five young men in Kamarkhand upazila of Sirajganj, reports UNB.
Police have arrested four of the culprits and a case has been filed over the incident.
The arrestees are Jasmat Mondal, 30, son of late Chand Miah, Makmudul Sheikh, 35, son of late Robi Sheikh, Ayub Sheikh, 28, son of Sohrab Ali Sheikh, and Sohag Sheikh, 30, son of Abdus Salam Sheikh of Bhadraghat village in the upazila.
According to the case statement, the woman was returning home after hearing hymns at a religious event at Bazar Bhadrahat by a CNG-run auto-rickshaw on Saturday night.
The five young men dragged her out of the three-wheeler and took her into a nearby jungle in Bhadraghat where they raped her in turns.
Informed that a woman was abducted and taken into the jungle, police conducted a drive in the early hours of Sunday and rescued the victim from an abandoned tin-shed house. They also arrested Jasmat at that time.
 Based on information provided by Jasmat, police arrested the three other youths, said Atoar Rahman, senior assistant superintendent (Kamarkhand circle).
The arrestees were sent to jail after they were produced before a court, he said, adding that they were trying to arrest the rest culprit, Sohag Sheikh, 28, son of Abu Shama Sheikh of the village.