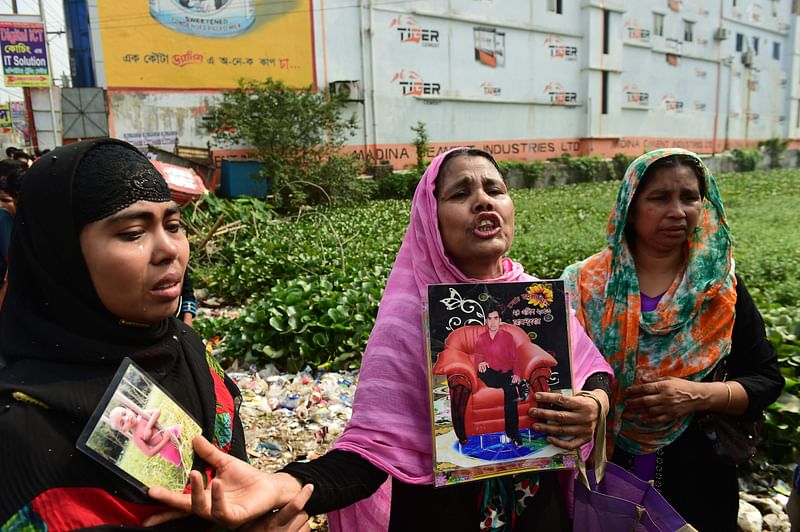 Five years after the Rana Plaza collapse that claimed more than 1100 lives, survivors and families of the victims are still waiting for justice.
The 2013 incident had exposed the weakness of safety in the country's major export-earning readymade garments factories.
On the fifth anniversary of the tragedy being recalled at home and abroad, there are reports that more than a 1,000 factories are yet to ensure adequate safety measures for the workers.
The owners of the garment factories those were housed in Rana Plaza have been freed on bail.
However, the sector made certain progress in terms of compliance with various standards required for running the factories and employing workers.
Alongside local players, global brands that used Bangladeshi factories for outsourcing their jobs, had joined efforts to improve the conditions in factories but their commitment and contributions are still being questioned in the media outlets around the world.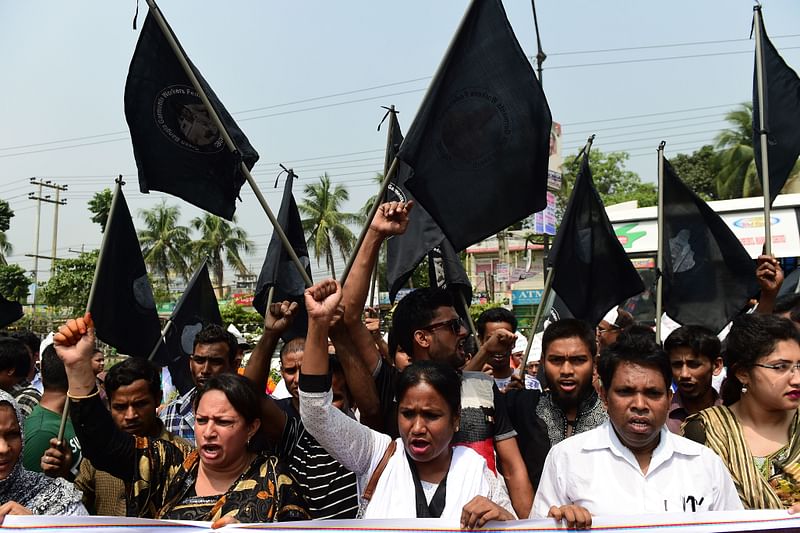 Bangladesh-born British MP Rushanara Ali has described the Rana Plaza tragedy as "not an accident" but "a man-made disaster".
She made the observation during a panel debate in British parliament on Monday that focused on improvements for women workers in the fashion industry, according to The Guardian.
Marking the Rana Plaza anniversary, leaders and activists of different workers organisations placed wreaths in front of the site on Tuesday morning.
A protest rally was held on the Dhaka-Aricha highway.
UNB reports: The family members and relatives of the victim broke into tears and demanded capital punishment of Rana plaza owner Sohel Rana.
Md Enamur Rahman, member of parliament from Savar, also placed wreaths at the site remembering the victims.
A milad mahfil was held at Adhar Chandra High School field.
On this day in 2013, Rana Plaza, an illegally constructed building at Savar housing five garment factories, came down crashing, killing 1,175 people and injuring over 2,000 others.
On Monday, different workers' bodies lit candles in front of the Rana Plaza site commemorating the victims.