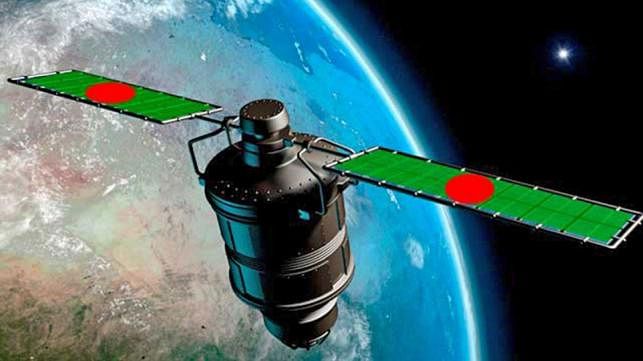 The launching of Bangladesh's first satellite Bangabandhu-1, scheduled for 7 May, has been deferred again.
The launching has been put on hold due to technical reason and unfavourable weather, the posts, telecommunications and information technology minister Mustafa Jabbar told UNB on Wednesday.
The new schedule for the launch will be announced later, he said.
US company SpaceX was supposed to hold a small test on Wednesday ahead of the launching of Bangabandhu-1 satellite on 7 May. The company has now fixed 4 May for the test, the sources said.
The satellite launching date is expected to be known by 5 May, the minister said. "We have nothing to do here. We all are waiting for the launch. They'll launch the satellite on completion of all preparations."
With this, the launching schedule of the country's lone satellite has been deferred eight times.
The Bangabandhu Satellite with a capacity of 1,600 megahertz will have 40 transponders and the physical equipment of the space capsule that measures the capacity.
On 21 October 2015, the cabinet purchase committee approved the project to buy the satellite system.
Later, BTRC signed a deal involving Tk 2,000 crore with Thales Alenia Space to construct the first-ever satellite project.
Bangladesh will be the 57th country when Bangabandhu-1 would be launched into the orbital slot on 119.1 degree east longitude which (slot) was bought from Russian satellite company 'Intersputnik' for US$ 28 million in January 2015.