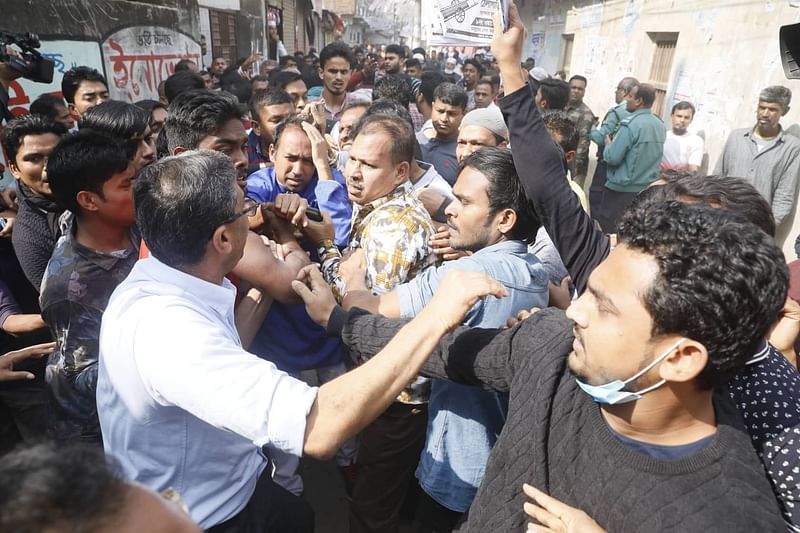 The BNP mayoral candidate in the Dhaka North City Corporation (DNCC) elections Tabith Awal was allegedly attacked on Tuesday.
The incident took place during the Bangladesh Nationalist Party candidate's election campaign at Gabtali in the capital.
According to witnesses, a group of people attacked Tabith and his supporters as they began campaigning near Parbata Cinema Hall in Bazarpara, Gabtali. Eggs were thrown at them and several persons, chanting Joy Bangla, attacked the campaigners with sticks. Tabith was hit on his head, they said.
Supporters of Tabith reportedly chased the attackers in retaliation. 
Terming the attack as an act of 'cowardice', Tabith said, "No one will be able to suppress us no matter how many times we are attacked,", adding, "We'll continue our campaign in a disciplined way."
Following the attack, Tabith alleged that the attack was led by Mujib Sarwar, an Awami League backed councilor candidate with the electoral symbol of 'thhelagari' (pushcart).
As soon as Tabith completed his statement, 25-30 people attacked his supporters again, chanting 'Joy Bangla'.
Police came to the spot after the incident and tried to bring the attackers under control.