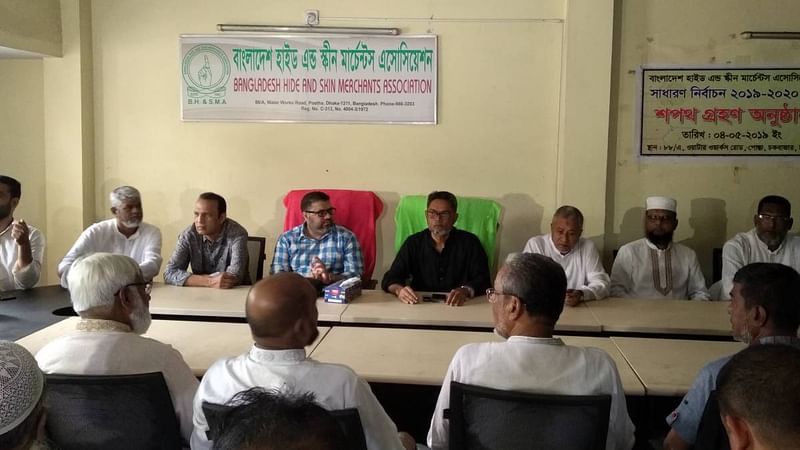 Bangladesh Hide and Skin Merchants Association (BHSMA) on Saturday announced to keep the rawhide sales suspended until its meeting with the Commerce ministry on Sunday afternoon, reports news agency UNB.
BHSMA president Md Delwar Hossain made the announcement at a press briefing after a meeting at its Lalbagh office.
The meeting is scheduled to be held at 3:00pm, he said.
"Such a situation (slump of prices) was never created in the country in the past. We're sorry for this unusual situation here," Delwar Hossain told the media.
About the government's decision to lift ban on rawhide export, he said they were yet to get any directive from the ministry. "We'll abide by all the government's decisions."
Delwar, however, said they are not prepared for rawhide export as they have no licences to this end.
He further said the current situation has been created for non-payment of arrears by tannery owners. "We couldn't spray salt on rawhide for cash crunch. So, huge amount of rawhide got rotten this year. If tannery owners pay the arrears, the situation will improve," the hide and skin merchants association president said.