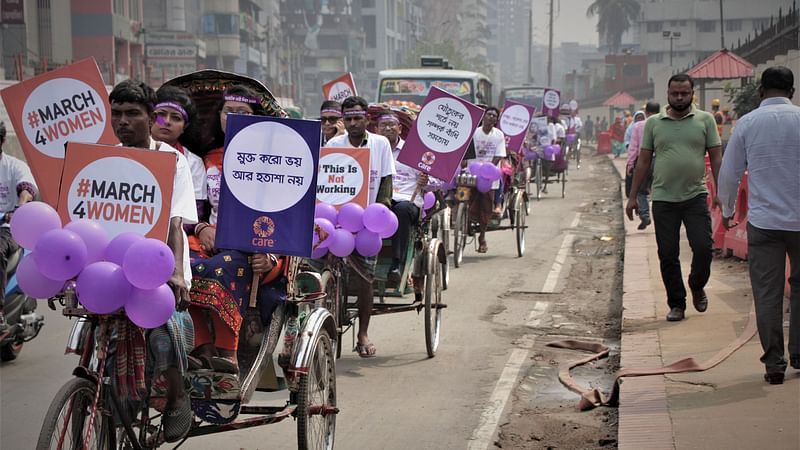 To promote gender equality and raise collective voices against gender-based violence and harassment at workplaces around the world, CARE Bangladesh organised a colourful rickshaw rally in Dhaka on Monday, said a press release.
The rally, held to mark the International Women's Day, started from the Bangladesh Shilpakala Academy at 10:00am and stopped for a while in front of the National Press Club. Following a brief discussion session, the rally then returned to the place from where it had started. Representatives from CARE Bangladesh and other NGOs attended the lively rally.
The participants carried posters, banners and placards with messages on gender equality, women's rights, workplace safety, violence against women and issues like that.
Addressing the rally, Zia Choudhury, country director of CARE Bangladesh, said, "CARE continuously advocates for gender quality and women's rights. On this International Women's Day, we want to promote a message of workplace safety for all women. I am happy that this message resonates with the Bangladesh government's promise of "Think equal, build smart, and innovate for change".