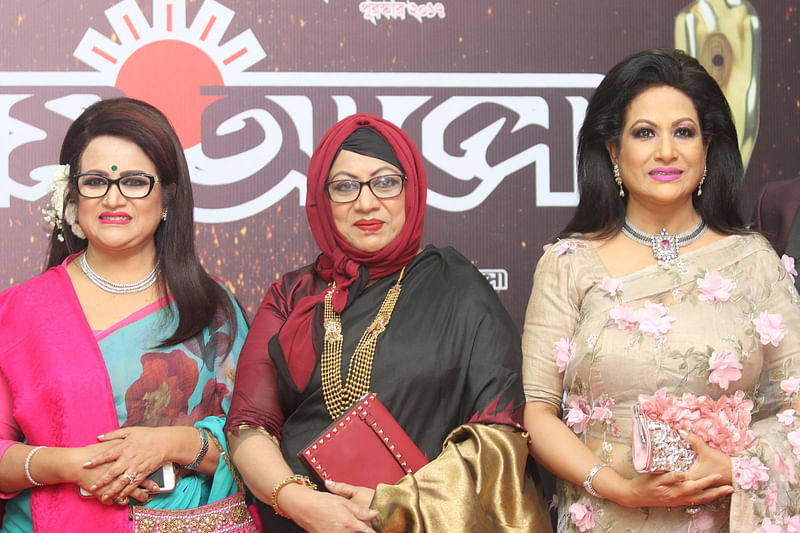 The 20th 'Meril-Prothom Alo Awards 2017' was held with much fanfare in the capital on Friday evening.
The Hall of Fame of capital's Bangabandhu International Conference Centre buzzed with stunning celebrities, fun and laughter.
Celebrities began arriving at the red carpet at 5:00pm.
Ever popular movie star Babita has honoured with the life time achievement award while others were awarded in various other categories.
Meril Prothom Alo Award is given every year to outstanding performers and productions on television and cinema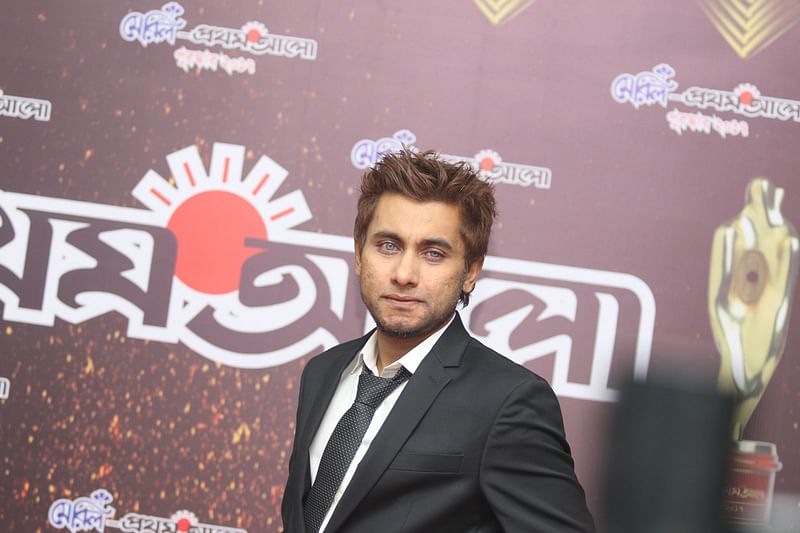 Taskin Rahman of Dhaka Attack fame poses on the red carpet. He won the best actor award in the audience polls. Photo: Abdus Salam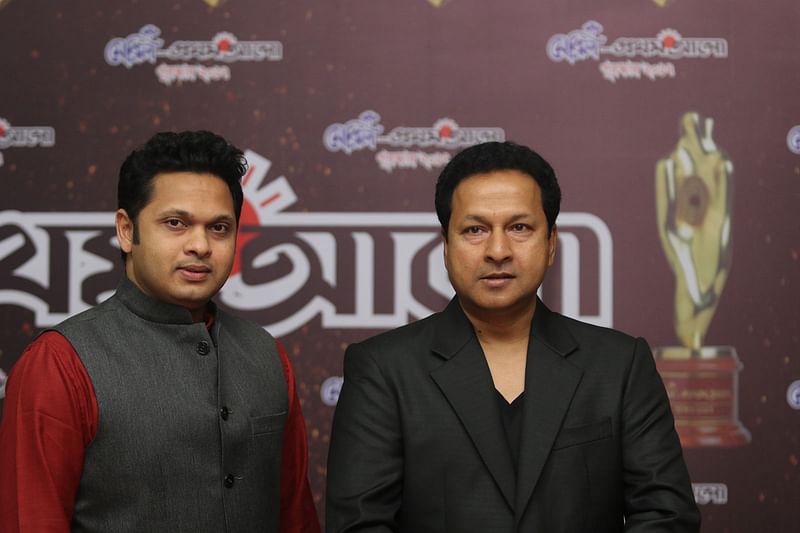 Sons of legendary actor Razzak - Bappa Raj and Samrat. Photo: Abdus Salam.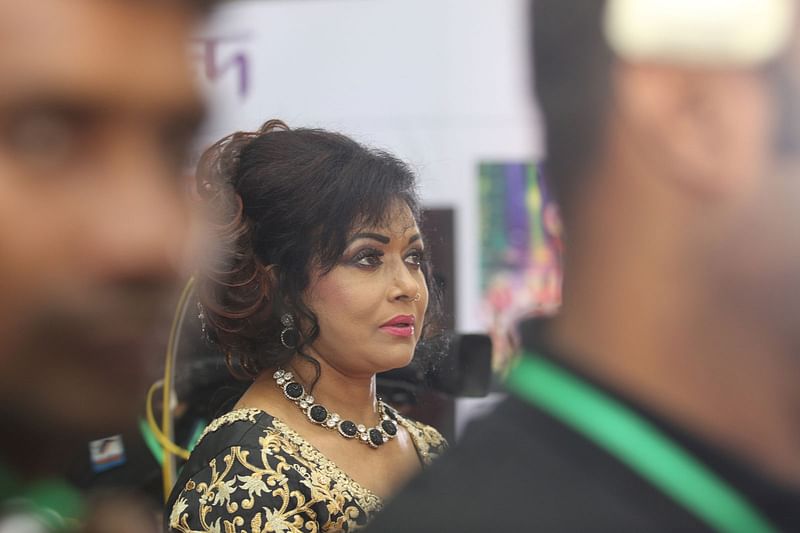 Veteran actress Rozina joins the party in the evening. Photo: Abdus Salam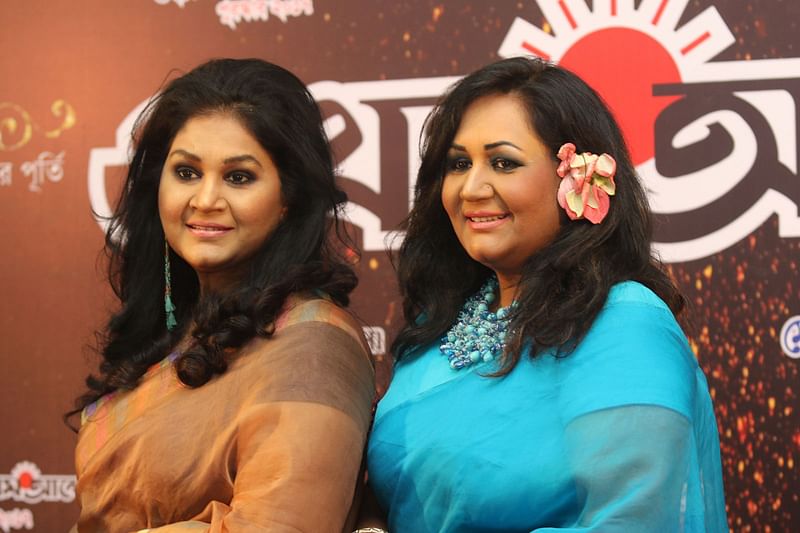 Singing siblings Samina Chowdhury and Fahmida Nabi pose on the red carpet before the show. Photo: Abdus Salam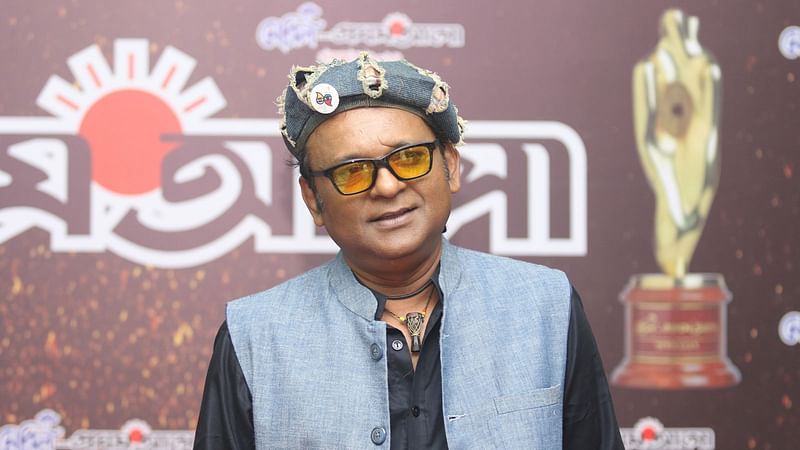 Azad Abul Kalam won the best actor (critics' award) for the movie 'Khancha'. Photo: Abdus Salam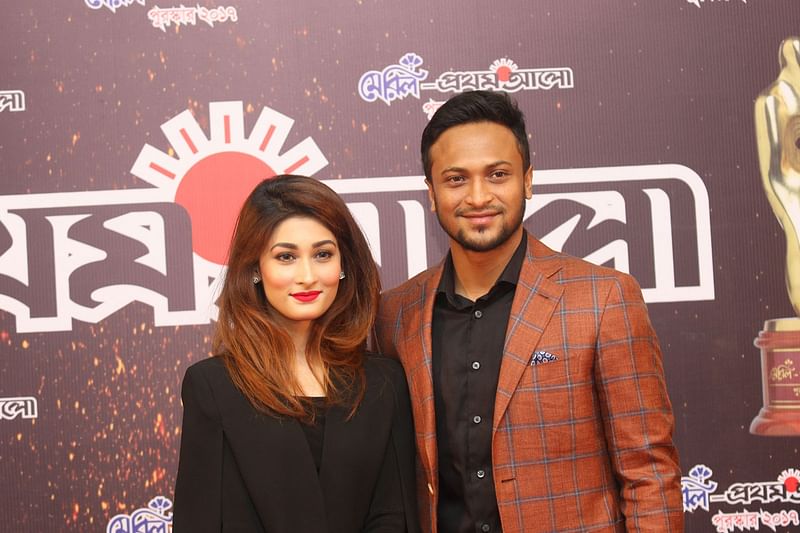 All rounder Shakib Al Hasan and wife Umme Ahmed Shishir join the main event of the 20th Meril Prothom Alo Award. Photo: Abdus Salam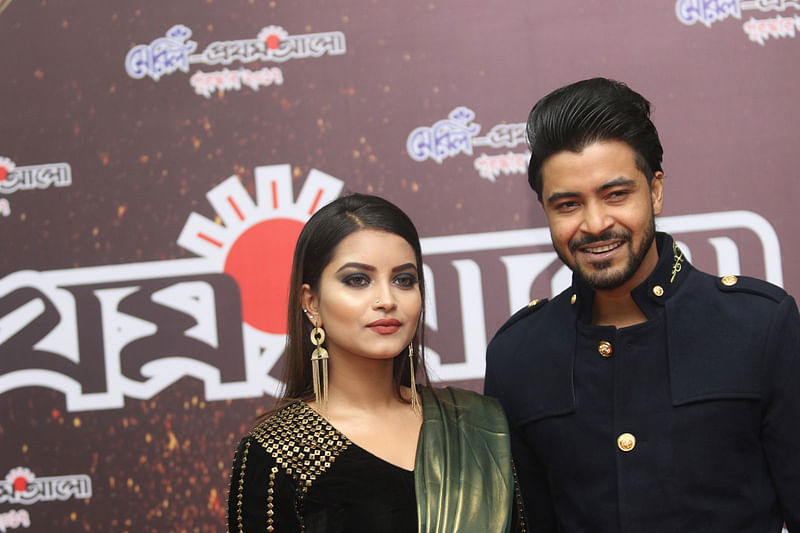 Actress Nazifa and Raaz pose as they reach the event in the evening. Photo: Abdus Salam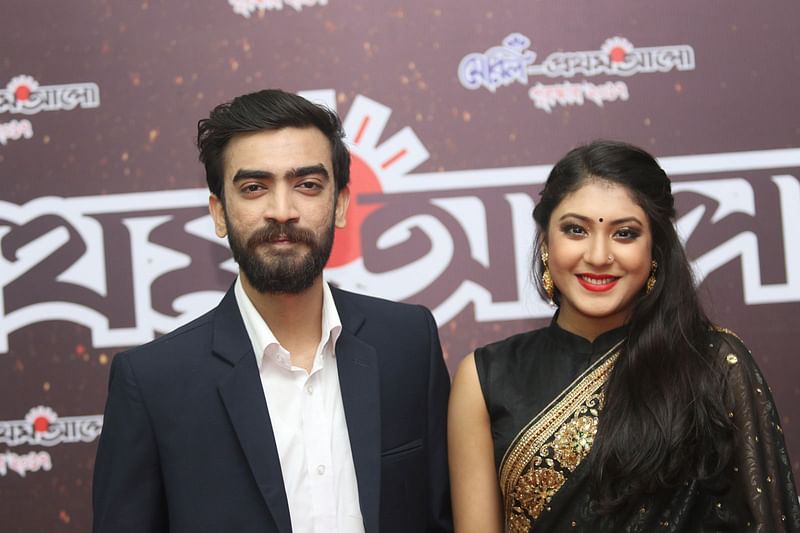 Protagonists of 'Gohin Baluchar' Tanvir and Nilanjana join the party. Photo: Abdus Salam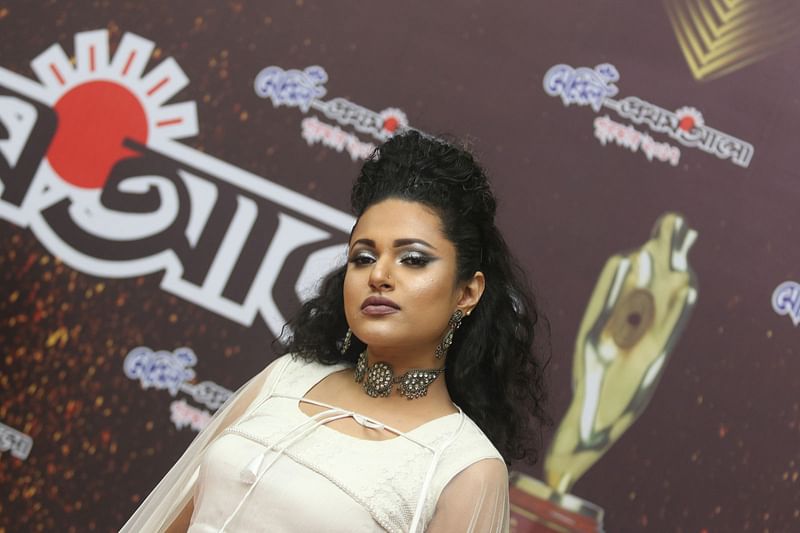 Stunning Imy in a white dress with an oxidized choker around her neck poses for the camera. Photo: Abdus Salam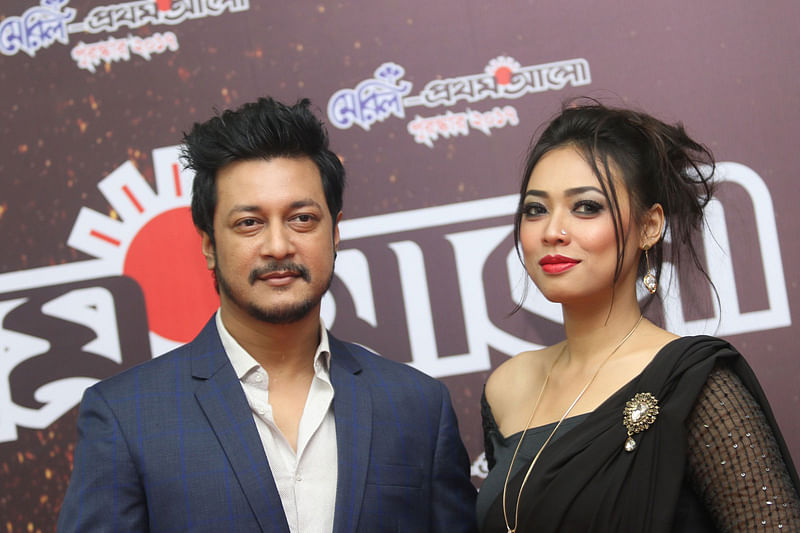 Actor Imon and Sanu walk down the red carpet. Photo: Abdus Salam