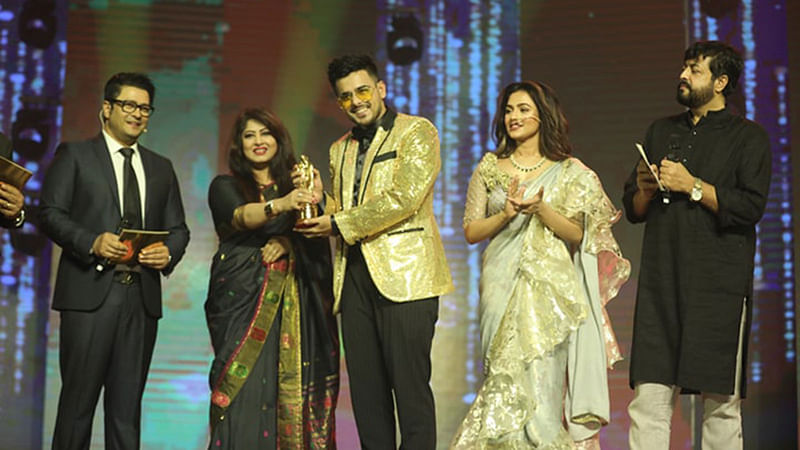 The Hall of Fame auditorium of Bangabandhu International Conference Centre buzzed with showbiz celebrities as the 21st edition of Meril Prothom Alo Award saw its grand finale on Friday evening.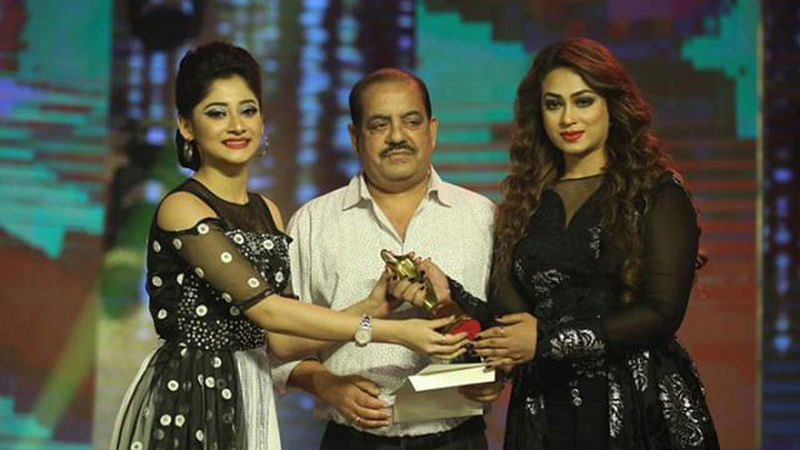 This year's lifetime achievement award went to veteran actor Aly Zaker.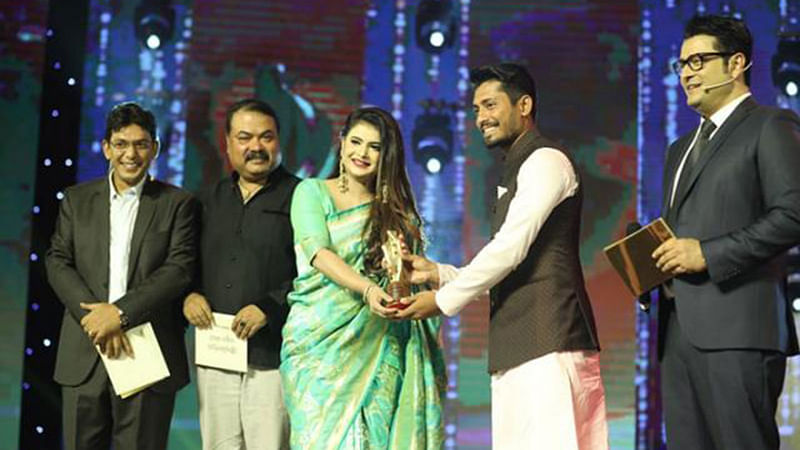 Renowned Rabindra Sangeet singer Rezwana Choudhury Bannya along with Anjan Chowdhury, managing director of Square Toiletries, was on the stage to honour Aly Zaker with the award.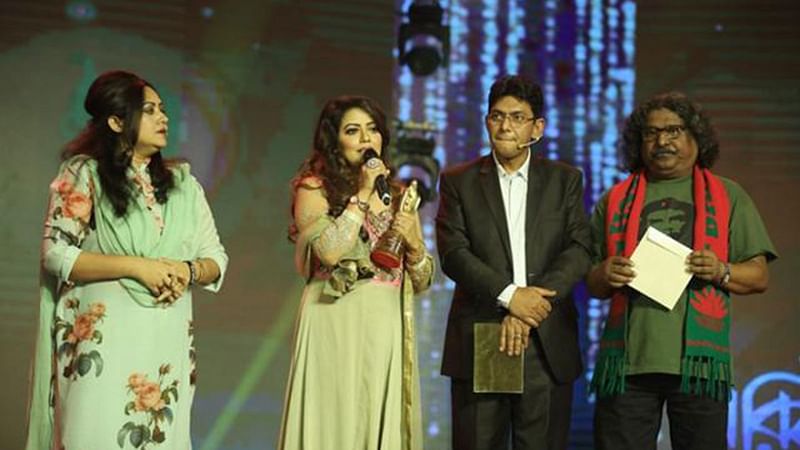 After winning the award, Aly Zaker said, "Any award inspires to move forward towards a greater life. I'll try to defend the honour of this award until the last moment of my life."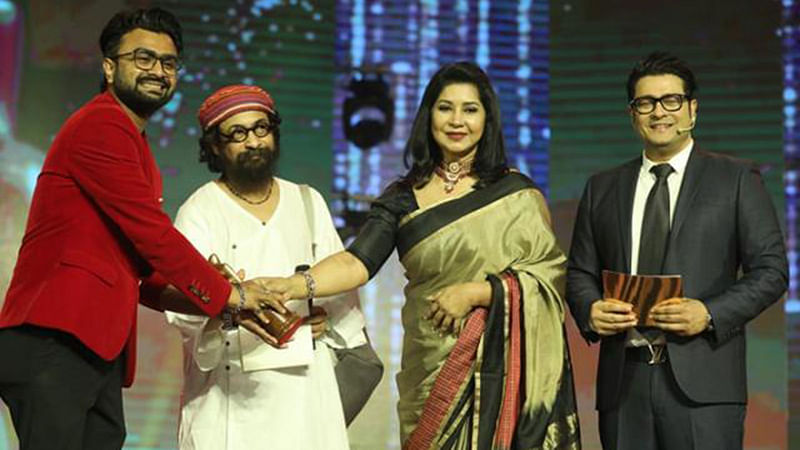 The award giving ceremony was full of fun, fanfare and festivity for the audience.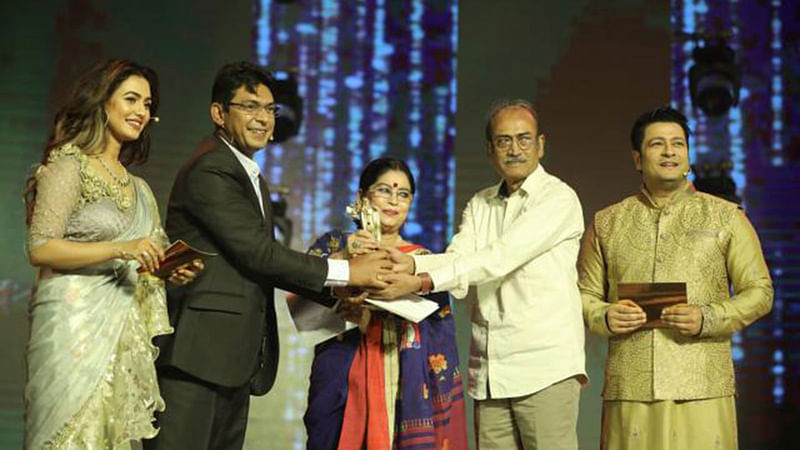 Following is the list of the winners.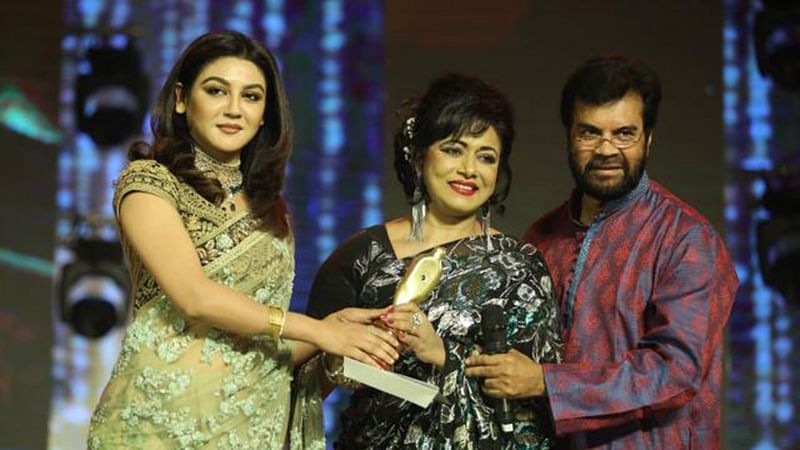 Lifetime Achievement Award:  Aly Zaker
Best Singer (Male): Imran for 'Ohe Shyam'
Best Singer (Female): Kona for 'Ohe Shyam'
Best Newcomer: Shabnam Faria for 'Debi'
Best Actor (TV): Afran Nisho for 'Buker Ba Pashe'
Best Actress (TV): Mehazabien Chowdhury for 'Buker Ba Pashe'
Best Actor (Film): Siam Ahmed for 'Poramon-2'
Best Actress (Film): Puja Cherry for 'Poramon-2'
Best Film: 'Komola Rocket'
Best Director (Film): Gias Uddin Selim for 'Swapnajaal'
Best Actor (Film): Chanchal Chowdhury for 'Debi'
Best Actress (Film): Jaya Ahsan for 'Debi'
Special Critic Award: Pori Moni 'Swapnajaal'
Best Director (TV): Mahmudul Hasan Adnan and Nazmul Nabin for 'Modern Times'
Best Screenplay (TV): Redoan Rony for 'Pata Jhorar Din'
Best Actor (TV): Syed Hasan Imam for 'Pata Jhorar Din'
Best Actress (TV): Ishita for 'Pata Jhorar Din'