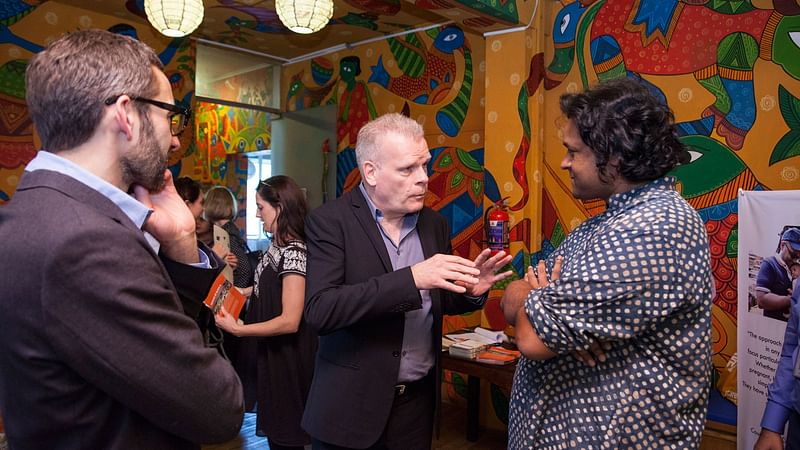 CARE Bangladesh organised a day-long photography exhibition on the Rohingya refugee crisis in the city on Tuesday.
Titled '194 Days of the Myanmar Refugee Crisis - Respecting Women: Faces and Stories of Resilience', the exhibition held at the Jatra Biroti Gallery in Banani marked six months of the refugee crisis in Bangladesh, said a press release.
The exhibition, organised to observe International Women's Day as well, showcased different roles the women play during the crisis.
Addressing the guests, CARE Bangladesh country director Zia Choudhury said, "I want to reflect on the refugee women who took on the most disproportionate amount of duty and burden during this crisis. They are taking care of family, collecting food, providing shelter, collecting relief; and doing all of this with positivity despite the chaos all around."
Danish ambassador Mikael Hemniti Winther and UN resident coordinator and UNDP resident representative in Bangladesh Mia Seppo were present on the occasion.
The event was also attended by high-profile global CARE delegates, including CARE Austria CEO Barschdorf-Hager Andrea, CARE Denmark CEO Rasmus Stuhr Jakobsen, CARE International head of emergency operations Sally Austin, and CARE USA deputy director Dawelbait Elnour Mohamed Adam.