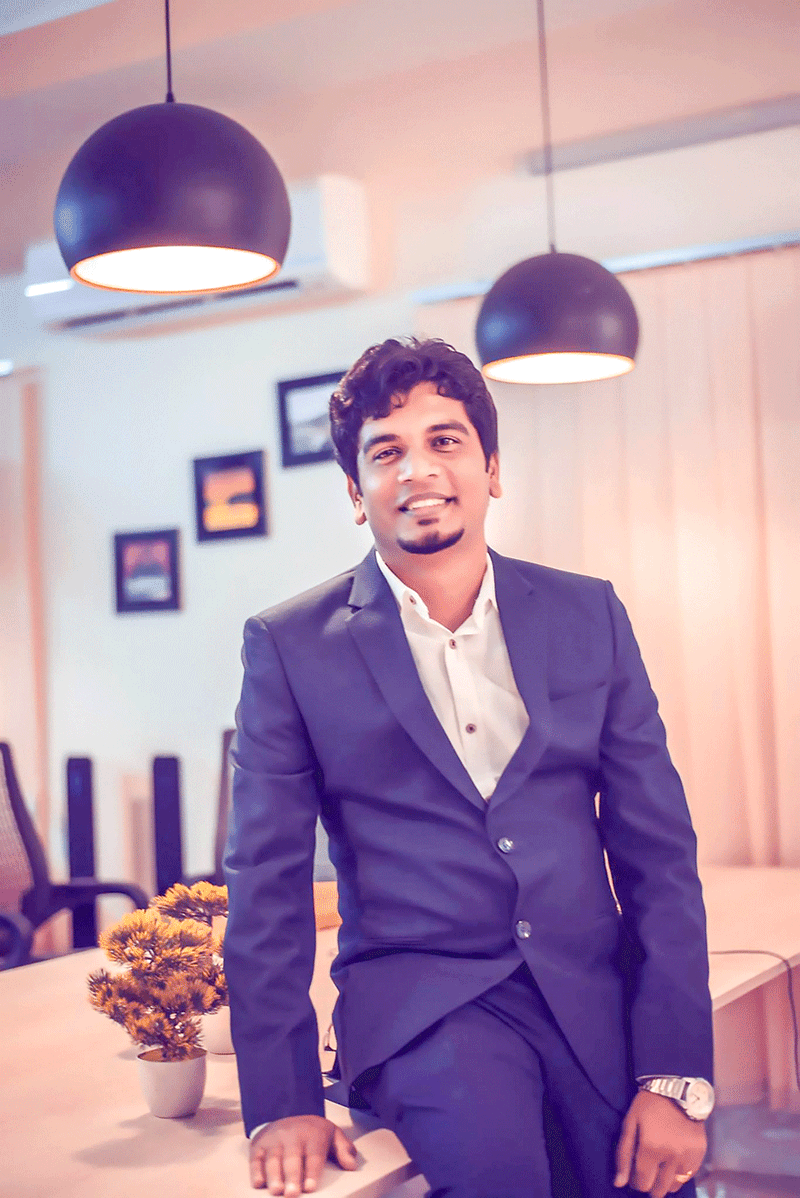 From freelancer to entrepreneur extraordinaireKhairul Alam had a good job in a private firm and things were going well for the young man. But this wasn't what he wanted in life. One fine day he simply quit his job and decided to do something on his own. He now has an outsourcing company, Fleet Bangladesh, and employs 105 young people.
Prior to this, Khairul had first ventured out as a freelancer, working online in IT-related projects. He gradually took on more work and enterprises and today stands as a successful entrepreneur in his own right.
He began Fleet Bangladesh in Rajshahi with 10 young persons. As work expanded, so did his staff. He had both permanent staff and those working on contract. He now has contracts with Amazon, Wal-Mart and e-Bay as well as other world renowned companies. He provides client service to over 300 firms. These services include Amazon vendor management, Fulfilment by Amazon, Amazon private level products, Wal-Mart store management, and e-Bay store management. He also provides direct client service to Phoenix Group, Ashley Furniture and other companies. Fleet Bangladesh also has an inventory management system (ecomelements.com) for its clients.
Beginning as a freelancer
Back in 2005, Khairul had watched a programme on BTV about work in software companies and his interest was caught. After passing the HSC exam in 2007, Khairul tried to take up part time jobs alongside his studies, but couldn't find anything suitable.
Then he came to Dhaka to study business management at the Islamic International University. He would teach students in his spare time and go to the university's computer lab to look into how one could make money through online work.
He then needed a computer of his own and managed to buy a second-hand one. But then getting online work was not easy. He finally got a 200 dollar work order from a Philippines man who blocked him once the job was over. He was flabbergasted!
He then began working with the freelancing platform o-Desk, now called Upwork. He earned Tk 14,000 from his first contract with Upwork and then immediately earned another Tk 30,000 from another contract. His work was appreciated and his profile got good reviews. His confidence grew. In 2009, along with two friends, he formed A Cube Solutions and got a work order from Kaspersky.
Meanwhile he graduated from university and joined a private company since his online work hadn't taken off that well. But he continued his online work on the side, after office hours. After the Kaspersky contract was over and his friends joined other jobs, he closed down A Cube Solutions.
Fleet Bangladesh takes off
Khairul began training some of his contacts in Rajshahi. He then left his job last year and set up Fleet Bangladesh. Khairul says, "Many people criticised me for leaving my job. When I started up Fleet Bangladesh, I had a shortage of people to work with me as the concept of earning online was still relatively unknown. Now I have 105 persons in my company, 20 of whom are permanent staff. The others are contractual. We are expanding and next year we aim to have over 500 persons working for Fleet Bangladesh. Recently a client, the CEO of a US firm, came all the way to Bangladesh to visit our office in Rajshahi."