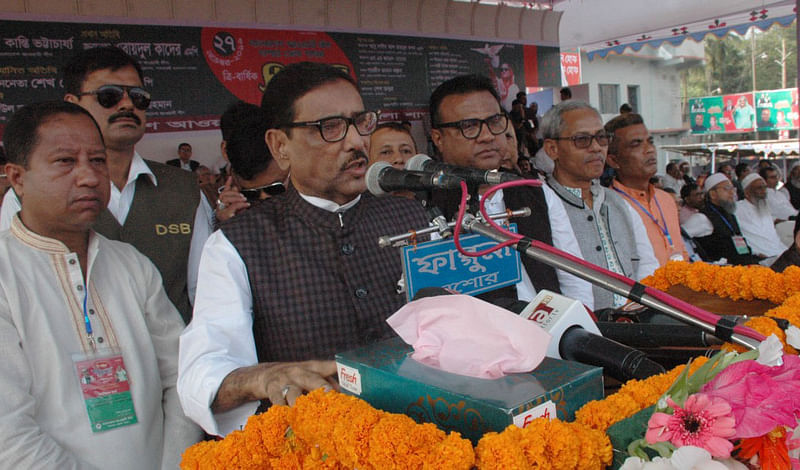 Awami League general secretary Obaidul Quader on Wednesday said there is no place for corrupt elements in the ruling party, reports UNB.
"The party needs not the opportunists, drug dealers and terrorists. Don't invite bad people to make the party larger. There's no place for corrupt people in Sheikh Hasina's Awami League," he said.

Quader, also road transport and bridges minister, was addressing the triennial conference of the district unit of Awami League at the Jashore Central Eidgah ground.

He also expressed his satisfaction over the verdict in the Holey Artisan café attack case terming it a warning for militants and their patrons.

Verdict in the Nusrat murder case was delivered within a short period and all the Chhatra League workers in the Abrar Fahad murder case were also arrested and they will also be tried, the ruling party leader said.

"Prime minister Sheikh Hasina has launched the purge from her own house," he added.