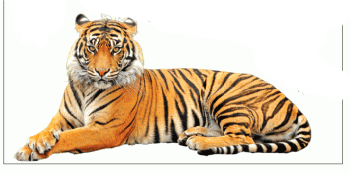 An organized criminal ring is involved in killing tigers in Bangladesh. They kill the tigers and smuggle out the various body parts. A ruling member of parliament (MP) of the area near the Sundarbans, three union parishad chairmen, and a number of leaders of the major political parties are involved in this. An Interpol report in January this year stated that body parts of tigers were being smuggled to India, with members of BGB and BSF involved.
According to the tiger census of 2004, Bangladesh had 440 tigers that year, but the number came down to 106 in 2015.
The Interpol report also named persons involved in the tiger killings. They include Awami League MP of Satkhira-4, SM Jaglul Haider, Chairman of Gabura union in Satkhira, Ali Azam alias Titu, former chairman and BNP leader of the same area, Masudul Alam, and chairman of Ramzannagar union and a local BNP leader Akbar Ali Gazi.
Three Indian nationals also been named in the report are Giren Biswas, Golzar and Nikhil.
Environment and forest minister Anwar Hossain told Prothom Alo local influential people and some political leaders are behind this crime. The law enforcement agencies have already been informed about the matter.
The Interpol report says about 15 to 20 groups living in the Sundarbans, are involved in killing wild animals, selling contraband goods, as well as the drug and arms trade. They are backed by elements at a political and administrative level.
Jaglul Haider denied the accusations against him and said the people of the Sundarbans can ascertain his innocence. The Interpol report also indicates as certain Hazrat Sheikh sold a tiger skin to Golzar Hossain, a leader of India's Congress Party. Hazrat was arrested, but is on bail now, according to his main associate Abdul Hamid, who also happens to be an Awami League leader.
BNP leader Masudul Alam has also denied all the accusations brought against him and claimed Interpol is lying.
Another BNP leader Akbar Ali Gazi has also said he was being framed.
China, India, South Korea, Malaysia and Myanmar are the biggest markets of tiger body parts.