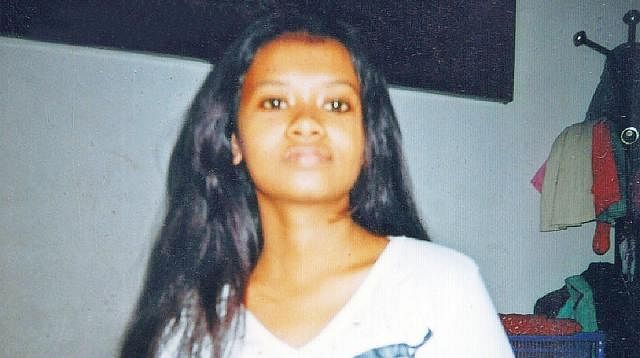 Momena Shoma, 24, who was detained for stabbing a sleeping Australian man in Melbourne on 9 February, had close ties with youths, who were motivated by militant ideology.

Shoma's younger sister Asmaul Husna Sumona said this to the police, according to the law enforcement officials.

They said a group of these youths left Bangladesh for Syria for fighting in favour of militant out6fit Islamic State (IS) while the other group was involved io the attack at Holey Artisan cafe, an upscale restaurant in Gulshan of Dhaka, on 1 July 2016 that left 22 people killed.

Momena Shoma travelled to Melbourne on 1 February on a valid student visa but was detained for stabbing her landlord Roger Singaravelu on 9 February.
Two days after the attack, Momena's younger sister Asmaul Husna Sumona attacked the police officials, who went to enquire about her family at their Mirpur residence in Dhaka, the police said. Asmaul Husna is in jail now.
Momena Shoma, who is currently in a jail in Australia, was motivated by 'terrorism' since she was a second-year student at North South University (NSU) in 2012, the investigative officers claimed.
The police said Shoma was a contemporary of Redwanul Azad Rana, the key accused in the blogger Rajib Haider murder case, Quazi Mohammad Rezwanul Ahsan Nafis, who attempted to detonate a 1,000-pound bomb at the New York Federal Reserve Bank, and Nibras Islam, one of the Holey Artisan attackers and a few other youths.
Asmaul Husna Sumona was said to have told the police that Momena Shoma maintained contact with Nibras Islam and Rohan Imtiaz, another attacker at the Holey Artisan cafe.
The police learned that Momena and several other youths joined a discussion organised by a Somali Islamic university while she was a third-year student.
At that time, Momena's mother lost her eyesight as she was suffering from diabetes and kidney diseases. Her father Moniruzzaman contacted a matchmaking website.
The police suspected the militant youths had developed close contact with the person who used to run the matchmaking website. Momena met Gazi Quamrus Salam alias Sohan here, said the police adding that Quamrus Salam went to Syria to fight for IS and returned home later.
When Momena Shoma's mother needed blood, Quamrus Salam brought Nazibullah Ansari, a listed Jamaat-ul-Mujahideen (JMB) militant, as a donor, according to the police. Momena is suspected to have had contact with Nazibullah Ansari after that.
In 2015, Momena tried to go to Turkey to study in Ankara's Atilim University with a scholarship. When she was denied visa for Turkey, she tried to go to Tunisia the same year. Tunisia remains on top in terms of recruitment by IS fighters.
According to the police, both Momena and her sister Asmaul Husna started embracing extremism after their mother's death in 2015.
Their father Maniruzzaman told the police that he could realise that his daughters were turning extremists, the police claimed.
They always used to have discussions on religious topics and put remarks on what were right and what not and made everyone follow their instructions strictly, the police said quoting their father.
The police, however, said they are yet to get any contacts of Asmaul Husna with any militant.
Momena, according to the police, was found to have had links with the extremists.
A team of Australian Federal Police came to Dhaka and interrogated Asmaul Husna. Now, investigators of the Counter Terrorism and Transnational Crime (CTTC) unit of Dhaka Metropolitan Police (DMP) have decided to go to Australia to interrogate Momena.
*This item, originally published in the print edition of Prothom Alo, has been rewritten in English by Imam Hossain and Shameem Reza.