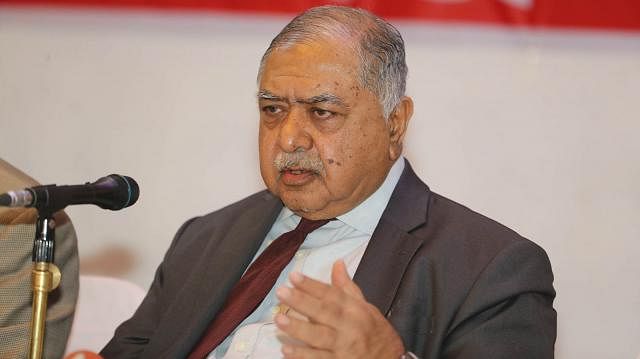 Accusing the ruling party men of stuffing ballot boxes overnight well before the start of voting, Jatiya Oikya Front chief Kamal Hossain on Sunday voiced concern over the peaceful holding of the national elections, reports UNB.
He came up with the remarks while talking to newsmen after casting his vote at Viqarunnisa Noon School and College centre in the morning.
"Reports have it from outside Dhaka that votes have been cast overnight unlawfully depriving the voters of their right which is very disturbing," he said.
"Millions of lives had been laid down in 1971 and thereafter in the liberation war and different democratic movements for establishing the voting right," Kamal said.
Through casting votes, he said, people exercise their rights to the state.
Kamal Hossain said there are around 160 million people in Bangladesh who cannot directly govern the country. "They've to govern through their elected representatives. This is the critical importance of the election," he added.
"We're getting phone calls from different places about stuffing ballot boxes overnight which is shocking. This is the betrayal with the martyrs and Bangabnadhu," the Oikya Front leader further said.