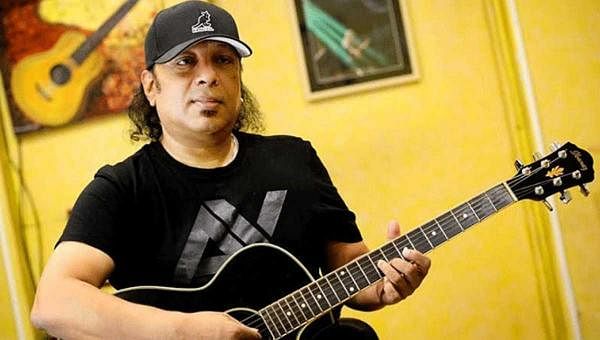 In the era of cassette tapes, he emerged as a rock star and his new language of music won hearts of millions in the years of CDs. On YouTube, his iconic tunes are widely popular and he is loved by listeners of all generations.

Time, generation or change in device to listen to songs could hardly take away the popularity of Ayub Bachchu's creations like 'Sei tumi', 'Ferari ei mon', 'Ekhon onek raat', 'Koshto' or 'Haste dekho, gaite dekho'.

The rock legend, who dedicated his whole life to popularising Bangla band music, died of a cardiac arrest on Thursday.

His unexpected death has shocked the fans and sparked a flood of tributes from the biggest names in the showbiz.

Rock superstar James dedicated his performance of a concert to Ayub Bachchu's memory.

Taking the stage, James said to his fans, "I'm recalling Bangladesh's legendry singer Ayub Bachchu. I was not in a mood to perform tonight. But I'll try as many years ago, I and Bachchu Bhai used to tell each other 'The show must go on' for singers like us."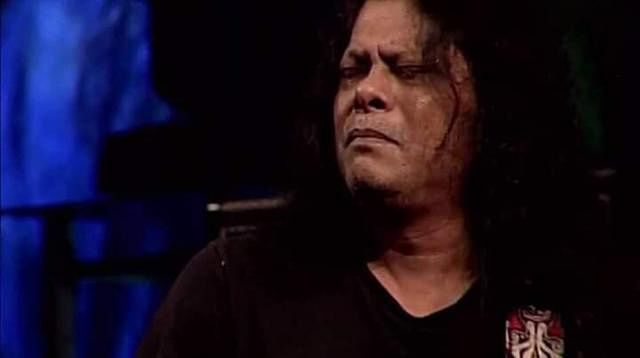 James, however, could not perform. The rock star had to leave the stage as he could not control shedding tears when playing a sad tune in his guitar.

India's Bangla singer Anjan Dutt posted on Facebook, "An irreparable damage has been done ... Ayub Bachchu ...." Kabir Suman, Rupam Islam (frontman of Fossils) and Anupam Roy also recalled AB updating Facebook status.

Celebrated singer Tapan Chowdhury said Ayub Bachchu was a complete musician while Souls vocalist Partha Barua termed AB as his teacher.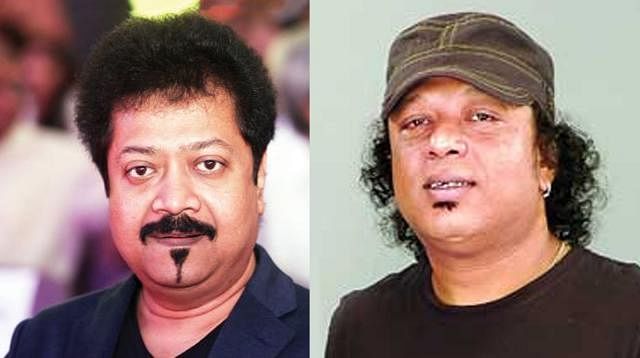 Noted singer Kumar Bishwajit, who had struggling days together with Ayub Bachchu, told Prothom Alo that AB was not just his friend but a brother.

"In our earlier days, we used to live together in a two-room rented flat in Dhaka. He was like another child of my mother. It's difficult for me to accept his departure," said Kumar Bishwajit.

Singer-musician Bappa Mazumder said, "This (Ayub Bachchu's demise) is the end of an era."

In a Facebook status Abdun Noor Tushar, chief executive officer (CEO) of Nagorik TV, remembered Ayub Bachchu as one of the best guitarists of the sub-continent.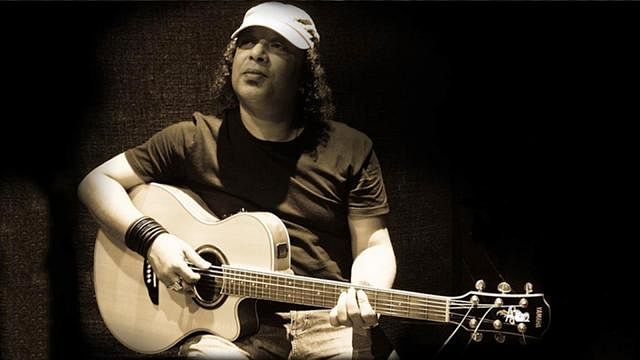 "We, together, visited countries like Japan, Italy and the UAE (for stage shows). Once, we went to a shop of musical instruments in Japan. But, the owner of the shop was paying least heed to us. Bachchu Bhai asked him to play one of the guitars," his post read.

"And then, AB started playing Jimi Hendrix, Knopfler, Santana and Eric Clapton. A number of music-lovers crowded in front of the shop to listen to him. He ended up playing the national anthem of Bangladesh," Tushar added in the post.

He also said, "The owner, enchanted by Ayub Bachchu's tunes of guitar, requested him to take at least one guitar from his shop."


According to LRB, Ayub Bachchu performed in more than 2,000 gigs with his band-mates across Bangladesh and beyond.
Singer Kona shared the stage with Ayub Bachchu on his very last concert in Rangpur on 16 October, 2018.
"At the end of the show, he took selfies with us and didn't look ill," she said adding that Bangladesh will always love him.
Ayub Bachchu, who came to Dhaka city with only Tk 600 in his pocket, climbed to the peak of fame through his dedication, hard work and passion for music.
For music-aficionados, he was a true entertainer who will always live through his music and continue to inspire generations to come.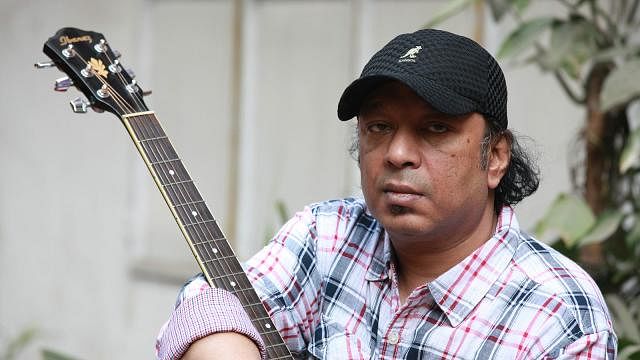 Birth: 16 August 1962, Chattogram
Death: 18 October 2018, Dhaka
Start of Music Career: 1977
First Song: 'Haraono bikeler galpo'
Band Career: Ayub Bachchu's first band was 'Feelings' (1978). After that, he joined Souls (1980) and associated with it for around a decade.
Emergence of LRB: He formed his own band LRB in 1991. Initially LRB was the abbreviation for Little River Band, but after it was known that there was an Australian group of the same name, it was then changed to Love Runs Blind.
First Solo Album: Raktogolap (1986)
LRB's First Album: LRB (1992)
LRB's Other Albums: Sukh (1993), Tobuo (1994), Ghumonto Shohore (1995), Ferari Mon (1996), Swapno (1996), Amader Bismoy (1998), Mon Chaile Mon Pabe (2000), Ochena Jibon (2003), Mone Achhe Naki Nai (2005), Sporsho (2008), Juddha (2012)
Solo Album: Raktogolap (1986), Moyna (1988), Koshto (1995), Somoy (1998), Eka (1999), Prem Tumi Ki! (2002), Duti Mon (2002), Kafela (2002), Prem Premer Moto (2003), Pother Gaan (2004), Bhatir Tane Matir Gaane (2006), Jibon (2006), Sound of Silence (Instrumental, 2007), Rimjhim Brishti (2008), Bolini Kokhono (2009), Jiboner Galpo (2015)
Personal Life: Bachchu was the son of Mohammad Ishuque Chowdhury and late Nurjahan Parvin. He grew up in the port city of Chittogram. He was married to Ferdous Ayub Chandana. The couple had two children - son Tazwar, who is currently studying in Canada and daughter Fairuz who resides in Australia.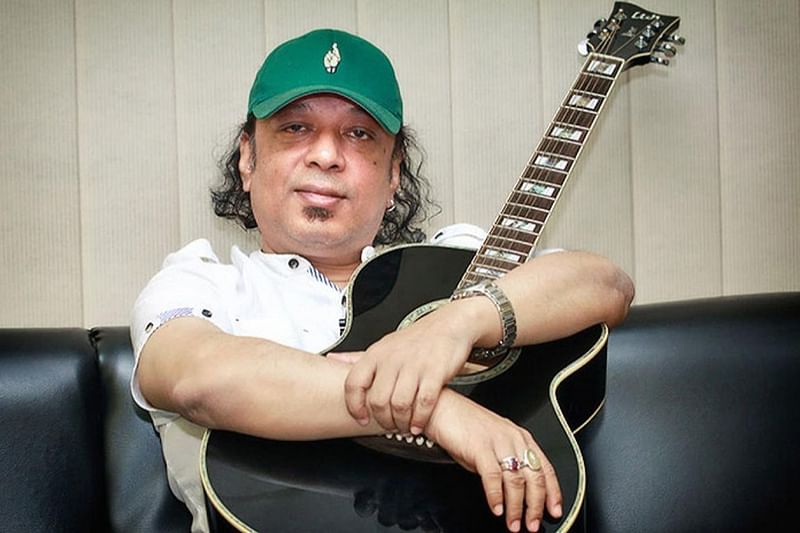 It is difficult to select top ten songs of Ayub Bachchu. Music-lovers will love all the songs if a list of 20 or 30 tracks of AB is prepared. Despite the fact, Prothom Alo has readied a list of his 10 best songs.
1. 'Sei tumi keno eto ochena hole'
4. 'Hashte dekho, gaite dekho'
9. 'Ekdin ghum bhanga shohore'