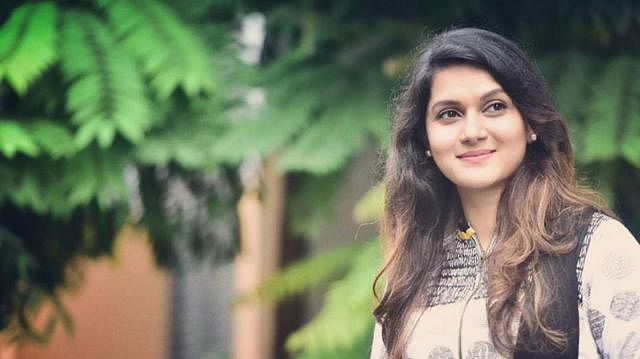 Popular actress and model Rafiath Rashid Mithila, popularly known as Mithila, is anchoring a brand new programme, 'Bere Uthar Golpo', on Radio Shadhin fm 92.4 from Wednesday. The live programme deals with early childhood development. Prothom Alo talked to her about the programme on Wednesday afternoon.
PA: Tell us something about the new radio programme.
Mithila: It's about early childhood development. It will be aired from 8:00-10:00 am every Wednesday. A guest and I will answer questions from parents. They would be able to ask any question over phone regarding the development of their children. 
PA: You have already been working on child development.
Mithila: I am working as head of the 'Early Childhood Development' department at Brac. I'm doing masters on same subject at Brac University. Brac International is working in different African countries like Uganda, Tanzania, and Liberia on early childhood development. I visit those countries frequently. They've become like second home to me.
PA: You were involved with research too. How is that going?
Mithila: I've been involved in research since 2011 when I joined Brac International.    
PA: What made you interested in anchoring a programme on early childhood development?
Mithila: That's my area of interest. I studied and now am working abroad on this subject. I talked with the Radio Shadhin authorities on the subject last year. I was interested to know that they are working on creating public awareness on different issues. Then I talked with the radio and the Brac authorities and got their go-ahead for the programme.
PA: The programme was aired for the first time today. How was the response?
Mithila: The response was tremendous. I predicted such a huge response because I knew young parents have a lot of queries on the issue. In our country, parents lack knowledge and preparation on child rearing. Hundreds of thousands of question arose when I became a mother for the first time. I had to look for the answers on the Internet. It may not be possible for every parent. We also lack counseling facilities for first time parents unlike developed countries. I am looking forward to bridge that gap. I hope many people would be benefited through this endeavor. The world is changing fast; we have to keep pace with it.
PA: How much did your education helped when you became a mother for the first time?
Mithila: My daughter Ayra was one year old while I was doing my Masters. My studies helped me a great deal in looking after her mental and physical development. 
Mithila: She will be five years old on 30 April.
PA: How are you planning to celebrate her birthday?
Mithila: She has plans of her own. I am going to attend a conference in Denmark. I will arrange her birthday party after I return.
PA: Recently you worked for a film. Is it your first appearance in film?
Mithila: I recently acted in a short film of Kolkata titled 'Mukhomukhi' under the direction of Partha Sen. I acted as a director based in Dhaka who lost her way in Kolkata streets during filming. A photographer appeared on the scene and helped me find my way. We a developed friendship but lose contact after a while for various reasons. I came back to Dhaka but meet him again after a long time. Many incidents happen by this time and story thus unfolds.
PA: Where was the film shot?
Mithila: In various location of Kolkata including New Market, Southern Avenue, and Golf Garden. I have been to many cities, but Kolkata is my childhood love. This love grew through books and music. This is the first time I visited Kolkata and shot the movie there. The most amazing thing is some people know me even in Kolkata. I did not know I had fans in Kolkata.