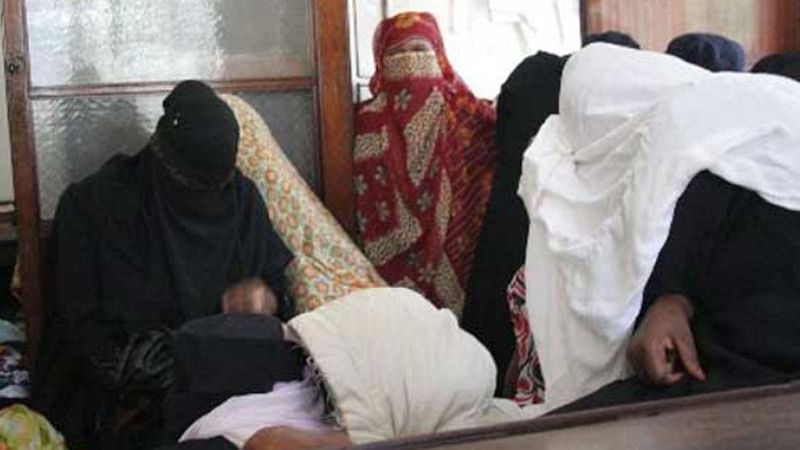 Dozens of Bangladeshi maids lured with the promise of a good job in the Middle East are being tortured and raped by their employers.

Around six months ago, a woman from Kurigram who went to Saudi Arabia as a housemaid, was raped by her master and got pregnant. She took shelter at the Bangladesh embassy in Riyadh and was sent back home on 6 April.

Talking to Prothom Alo, the woman shared her horrific experience of Saudi Arabia life on Friday.

According to Bangladesh embassy in Riyadh, Ministry of Expatriates' Welfare and Overseas Employment, Wage Earners Welfare Board and families of victim women, as many as 150 such women were victims of physical and mental torture last year in Saudi Arabia.

Around 150 female housemaids took refuge in the safe house of the Bangladesh embassy in Riyadh in 2015 because of work burden and torture.

Of the 150, at least 100 women were repatriated and another 35 were requested by their families to be sent back home from Saudi Arabia.

Bangladeshi maids face physical and sexual assault in other Middle East countries including UAE, Jordan, Lebanon, Oman and Qatar.
The expatriates' welfare and overseas employment ministry and the Wage Earners Welfare Board received letters from the families of 60 female maids living in Saudi Arabia, 43 in Lebanon, 44 in Jordan, 33 in Dubai, 10 in Abu Dhabi, 14 in Oman and 10 in Qatar, asking that they should be brought back home.

Of them, 100 have already been repatriated.

A total of 20,952 Bangladeshi domestic workers arrived in the Kingdom in February, 2015 and another 20,036 went there in the first three months of 2016.

Expatriates' welfare and overseas employment minister Nurul Islam told Prothom Alo, "These incidents are sad. We take action whenever come to know any complaint like this. We already brought 100 women back home."

"A high-profile ministry team has already travelled to Saudi Arabia and talked to its concerned authorities over the problems Bangladeshi maids face in the country," he added.

Rape, sexual assault: Three female workers, who have returned from Saudi Arabia, recalled the oppression. One of them was from Jessore. She said that she went to Saudi Arabia by Fatema Overseas. She suffered torture and sexual oppression from the landlord, his son and son's friends.

A resident of Shahbagh in the capital said that his wife was confined into a room and tortured there. Another housewife from Keraniganj was offered as a sex worker.

Scenarios of such oppression were also cited in Bangladesh embassy in Saudi Arabia. The ambassador Golam Moshi had written a letter to minister of expatriates' welfare and overseas on November last year that at least 55 women fled from work places and took shelter at the embassy due repression, extra burden and ill-treatments.

Three to four workers on average are taking shelters everyday to the embassy. There allegations of repressions against many landlords there.

Bangladeshi Migrant Women Workers Association (BOMSA) director Sumaiya Islam told Prothom Alo, 'We have been getting reports of torture and repressions of Bangladeshi female workers at Middle East almost on every day. The government must take strong steps to prevent such incidents.
We have been demanding mobile phone using facilities for these female workers. Besides, the embassy should supervise and take care of them.

Oppression in some other countries: A woman of Daulotpur upazila in Khulna told Prothom Alo that her sister went to Jordan last year. She suffered mental and physical oppression at the work place. The landlord used to pour wine all over her body.

The woman of Khulna said that she asked the government is to bring back her sister. But the government is yet to bring her back.

Oppressions of female workers are also reported in Lebanon, Oman, Qatar, Dubai, and some other counties.