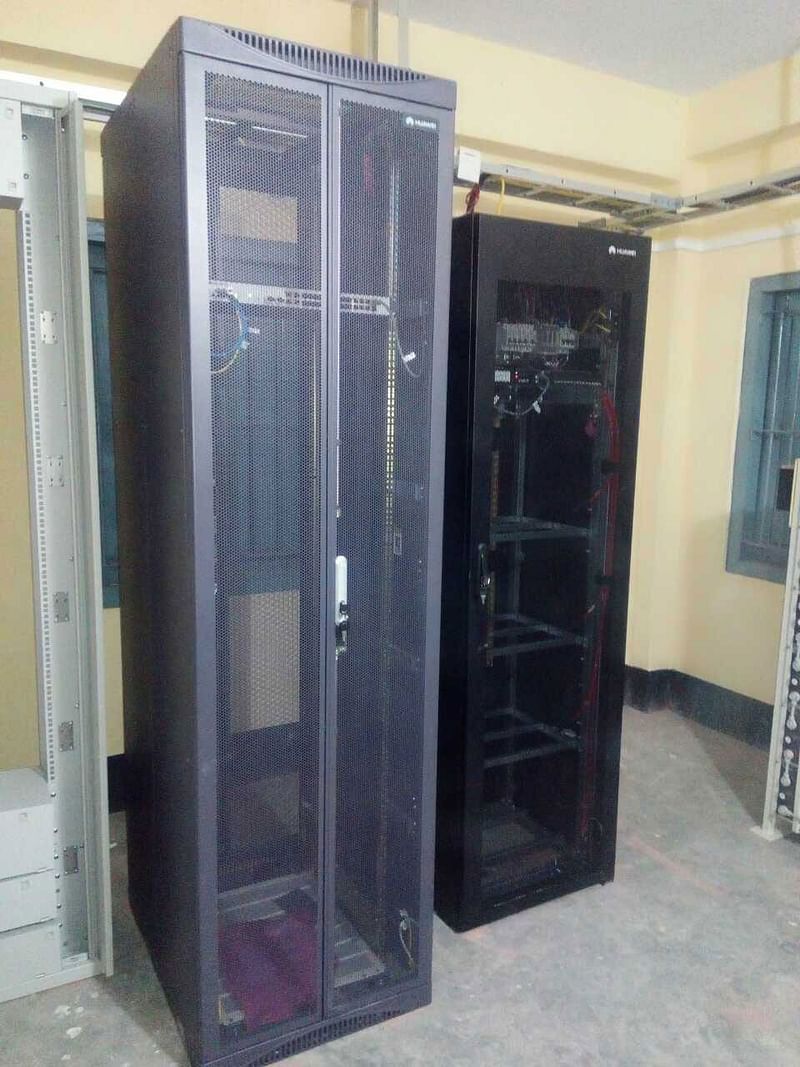 A young man in his early 30s, Mesbah Uddin from Mollarchar of Gaibandha, waited hours for a document to be downloaded at the local union digital centre (UDC). But he failed to get the task done due to low speed of the internet there.

"I had to cross the river by boat and that takes almost two hours from here," he said recently, venting his frustration about obtaining the land document he went to collect from the UDC.

But for Rahim Sheikh, 43, from Poyla Bazar, Manikganj, the choice is different. "Why should I go to the centre when I can pay the bill easily here in the market? I had to come to shop here anyway. Is there any extra privilege there?" he commented, about relevance of his going to the UDC, earlier called union information centre.

Local shopkeeper Noyon added that the people of Poyla in Ghior upazila, hardly go to the UDC, except for birth registration and land records - two major services that the centre is supposed to provide.

"We have been paying our bills at the banks for a long time. They are long trusted. Why should I suddenly stop going there and go a new place like UDC?" said Abdur Rahim.

Some other services such as paying bill, browsing the internet, online application for exams and jobs, scanning facilities, and photocopying that UDC provides, are available in most local bazaars, where there is electricity, correspondents from a number of districts confirmed.
The services are supposed to be provided by two appointed 'entrepreneurs'.
But, Nasim Akhtar, one such entrepreneur at Narayanpur in Chapainawabganj, said he had spent Tk 8000 to repair his photocopier machine before it broke down. "I can't take the risk again, since people don't come here," Nasim said, adding that the people go to the local shops for such services.
Entrepreneur Ismail Hossain, working on the banks of river Padma in the same district, faces a different situation. "People come to the UDC in Narayanpur but the solar power-run digital centre cannot serve them due to slow speed of the internet," Ismail said. "People come and get irritated."
More than 4554 union information centres were established across the country in 2009, under the a2i (access to information) programme of the prime minister's office with technical assistance of UNDP and USAID. It was one of the key components of the Digital Bangladesh vision as pledged in the Awami League's 2008 election manifesto.
Talking to local people at the grassroots about the centres, Prothom Alo understands that where people need the services most, the centres are ineffective and where they are effective, they struggle to run viably.
In some cases, lack of public awareness remains a serious issue as Manir, Salma and Noor in Nossaikandulia in Gohalakanda union of Netrakona do not know anything about the digital centre.
However, the people of Narayanpur union in Chapainawabganj upazila along with the unions of Mollarchar, Haripur, Kapashia in Sundarganj upazila, and Fazalpur, Phulchhari and Endamari in Gaibandha sadar upazila, have no options.
They said they struggle to avail services for birth registration, passport application, land records, exam applications, job queries, photocopying, scanning and internet browsing facilities. And the UDCs in their localities are mostly ineffective, they added.
Although a female entrepreneur is also to be appointed at the centre, in several cases, none was found. Sadaf, a local of Chapainawabganj Sadar, explained, "Women in our area are shy."
Elsewhere, as the case in Narail, there is no building even for several union councils, let alone proper power supply. Nine of the UDCs are found to be hardly functional.
A local government deputy director, Md. Siddiqur Rahman, said the entrepreneurs do not get any remuneration from the government.
"The union councils are granted money for building construction, but they are not given money for land purchase. As land is unavailable, permanent structures cannot be made," he added.
Inquiries found that the unions of Hobkhali, Mulia, Auria, Kalora, Sheikhatiin Narail Sadar upazila; Lahuria, and Lokkhipasha in Lohagara upazila; Jaynagar, and Panchgram in Kalia upazila of Narail district are in a miserable state.
Hobkhali UDC entrepreneur Rasel Sheikh said the modem does not work inside the room. The building is old and in damp condition too. Union council secretary Rajibul Islam added, "Rainwater leaks through the roof in the monsoon."
Panchgram UDC entrepreneur Hossain Sheikh complained about frequent power outage and poor internet service as reasons of hampering services.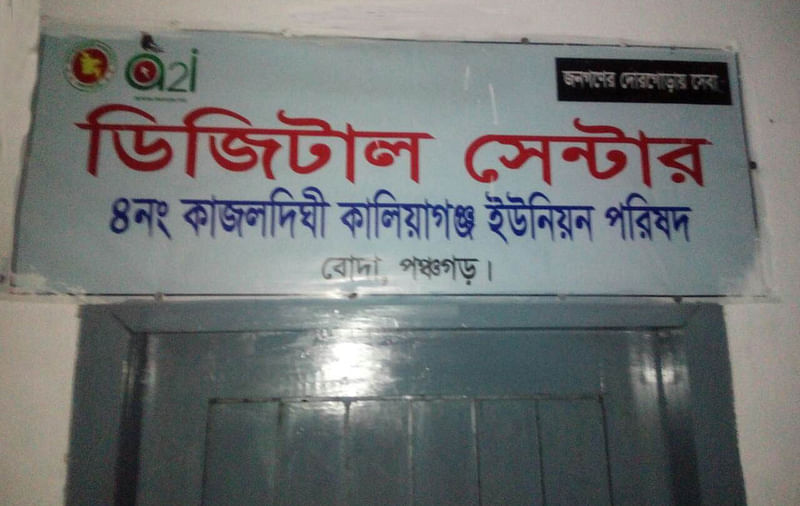 The Lahuria entrepreneur sits in a photocopier shop in a market as there is no office. Union chairman Md. Daud Hossain said computers and furniture were provided for the centre, but there's no building to keep them.
The Dulalpur union council secretary from Homna, Cumilla, told Prothom Alo that the council never sits in the office situated in a school compound far from the market. The council took a room in the local market. And the UDC remains closed, locals said.
According to December 2017 report of Transparency International Bangladesh, 98 per cent of the centres used SIM-based modems instead of high-speed broadband connections. It said only 38 per cent have alternative power sources such as generators and IPS.
The telecommunications and ICT minister, Mustafa Jabbar told the media that his 2018 challenge is to set up high speed broadband connection in UDCs.
However, a field engineer working in the Info-Sarker project for the broadband installation work, said, "The equipment supplied to the centres is of poor quality whereas smarter ones with far more longevity and capacity are available in the market. They hardly meet the requirements."
Even with such equipment, the centres that remain closed include Dulalpur and Joypur of Homna upazila; Jagatpur in Titas; and Umedpur and Ishappur in Debidar of Cumilla. The ones that have also been found closed are Elahichandi in Parbatipur of Dinajpur; Dhamar in Atwari of Panchagarh; and Alinagar in Kalkini of Madaripur.
The Info-Sarker engineer concluded, "Setting the UDC and furnishing it with high quality instruments is not enough. Taking into account local culture and making people aware is important. Assigning priorities according to specific needs of a region is essential."
* Prothom Alo correspondents from Gaibandha, Narail, and Chapainawabganj contributed to filing of this report.