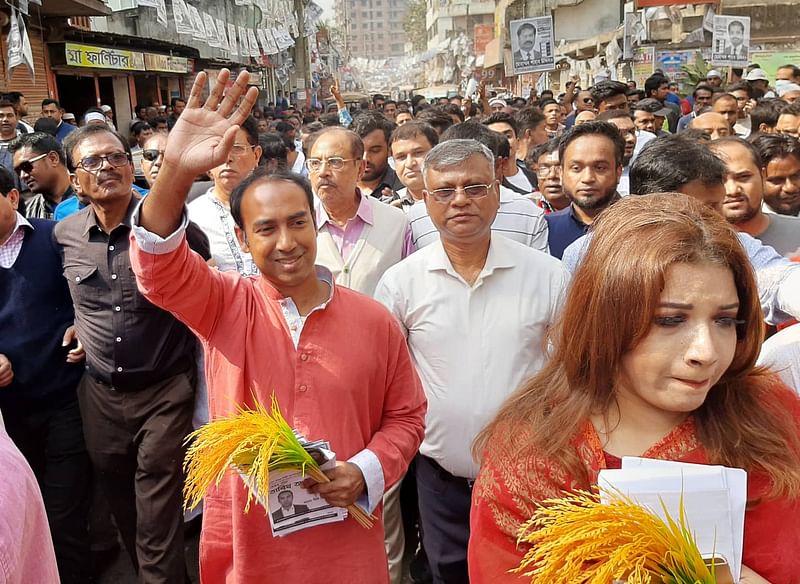 Bangladesh Nationalist Party (BNP) nominated mayoral candidate for the election to Dhaka North City Corporation (DNCC), Tabith Awal, on Wednesday said ruling Awami League's mayoral candidate Atiqul Islam was trying to confuse people regarding the attack on him.
"Atiqul Islam has got fearful seeing people's upsurge in favour of me. He is in mental distress. That is why he has been trying to hide the truth and trying to confuse people saying the attack on the BNP men as a result of infighting," Tabith told newsmen while electioneering in Haji Camp area in ward no. 49 of DNCC around 10:30 in the morning.
Tabith also said, "The councillor of ward no. 9, Mujib Sarwar, an Awami League man, was present during the attack on me. They specifically carried out the attack on me. Now they are trying to influence police. I could not file any complaint with the police station last night. Now I'm waiting for the investigation of the election commission."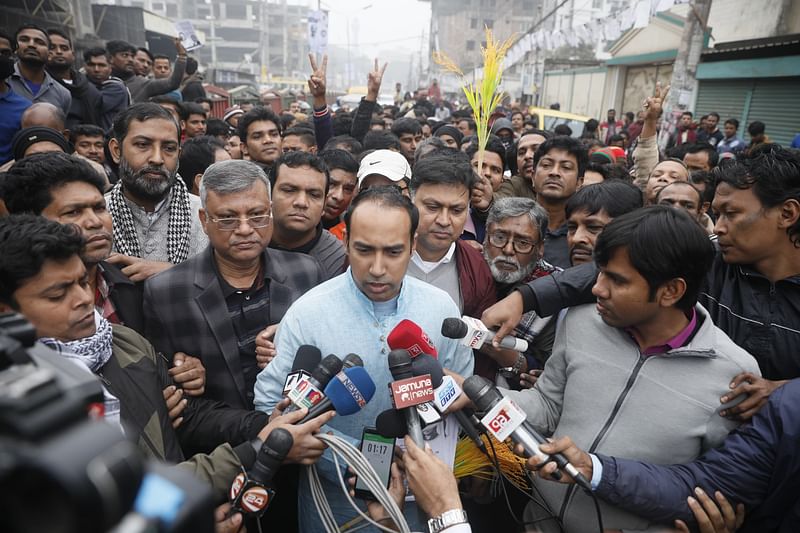 "We've filed a complaint with the election commission. Now we'll see what report the election commission magistrate submits after investigating the matter. The commission should have been proactive against the violation of code of conduct. Magistrates are drawing salaries from the state exchequer but not doing their jobs," he added.
Jatiya Oikya Front leader ASM Rab also addressed there and sought vote for 'paddy sheaf', the electoral symbol of Tabith Awal.