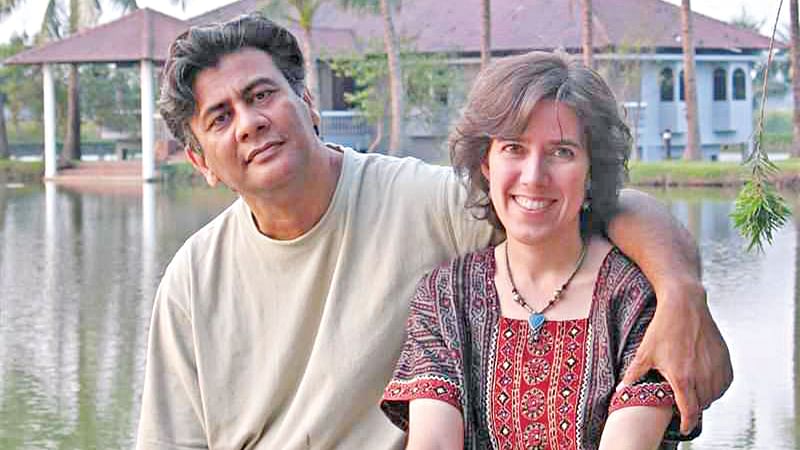 Today is the 57th birth anniversary of Tareque Masud, one of the finest film-makers the country has ever produced. Ahead of his birthday, his wife Catherine Masud, a film-maker herself, spoke to Prothom Alo about her husband and their film-making journey together.
PA: How did you meet Tareque Masud?
CM: I met Tareque at Dr Mafiz Chowdhury's place at 2 Indira Road. He was the industries minister of the very first Bangladesh government. He preferred to stay in that barely inhabitable house on Indira Road rather than staying in his big house in Gulshan, because he liked to have a place where he could write. He invited all his artist friends to come and stay there. It was kind of a bohemian centre, frequented by many of the intellectuals, including the poet Ahmed Sofa. They called the place 'Pagla Ghar'.
I had met Sofa bhai a few months earlier in Kolkata through a friend of mine and he invited me to visit him at Indira Road. I went there for the first time one July afternoon in 1987.
I met Tareque there that day. He was also staying at Dr Chowdhury's place. He was working at that time on his documentary Adam Surat, on the painter SM Sultan. I had seen Sultan's work and was fascinated by his paintings. Tareque spoke with me about his film, and showed me a folder he had put together on Sultan and the documentary.
Sofa bhai was the centre of attention, holding forth with his wide knowledge of Eastern and Western civilisation. He had a circle of admirers around him. He was Tareque's guru as well. I started to go to Indira Road regularly, and we became friends under Sofa bhai's spell.
CM: Well, Sofa bhai, being the writer that he is, would imagine both of us in love. At one point he would tell me 'Tareque has fallen for you' and another time he would tell Tareque 'Catherine has fallen for you'. He kind of created the situation.
It was a time of turmoil, near the end of the Ershad regime. Every now and then there would be hartals (strikes), which at times stretched for months on end. So there was plenty of time to sit about and have adda, through the afternoons and evenings. 
At times Sofa bhai would say, 'Catherine you have to come for dinner' and I would duly oblige. Then Tareque would mysteriously disappear. Shortly after, delicious food would appear, brought out by Tareque.
Long afterwards, I came to know that the dishes were prepared by none other than Tareque Masud. He was quite a good cook.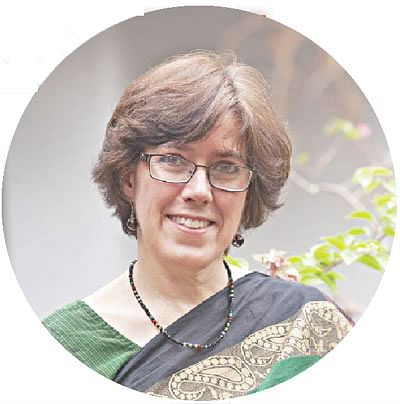 PA: Was he a big fan of your paintings?

CM: He wanted me to paint, but we were so tied up with our film workthatI no longer had the time. My skills for drawing were mostly used to do story boards.

But when we were in New York, and putting all our money in 'Muktir Gaan', we used to give the landlord my paintings in exchange for rent. He would happily accept that. He was a writer and philosopher himself, a very nice person.

PA: What was Tareque's special quality? What set him apart from others?

CM: He had a different world view because he had a vastly different experience of life. He was global in his outlook and he could relate to almost anybody.

He could get on with a fisherman or a village singer in Bangladesh the way he could relate to people on the streets of New York. Everywhere people accepted him openly. It was a very special quality he had.
PA: How was Tareque Masud as a partner?
CM: He was the most unsexist man I have ever met. He always treated me with absolute respect, as his equal partner. We had a very good working relationship and we complemented each other in many ways.
He used to get angry when people said 'Tareque Masud's film'. "Why don't they talk about Catherine? Why only Tareque Masud? It's her film as well," he would say.
He liked to decorate, he liked choosing furniture. He was very much of a domestic person in many ways.
Sometimes he would ask me to go out for a while and have lunch, and when I returned three-four hours later, he had rearranged the furniture, giving the rooms a new look.
His madrasa background has taught him many things. Unlike many of his peers, he knew how to take care of himself.
PA: Are you working on any books on Tareque Masud?
CM: The Tareque Masud Memorial Trust in collaboration with our partners, including Prothoma, had so far brought out four books. Another will be out in the Book Fair of 2018. It is a collection of Tareque's interviews and speeches. It will be the first part of a two volume work.
Tareque liked to write, although he did not write much. But he was a good speaker, very articulate, so we have a lot of material to include, on many different topics.