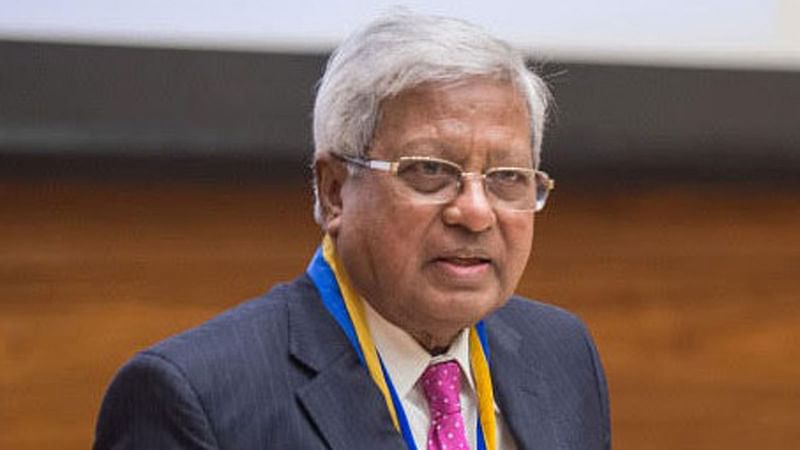 We acquired our own nation-state in 1971. Before that we were not familiar with the largest institution of a nation i.e. a state, and this left our institutions lacking in both life and lustre. Even during the end of the British colonial rule, being able to establish a large fabric emporium on Dharmatala Street in Kolkata was hailed as the consummate example of the Bangalee entrepreneurial genius.
Independence in 1971 brought the Bangalee the power to determine its own destiny and the opportunity to build institutions. A new age of Bangalee institutions thus began. Although a violent period marked by anarchy and bloodshed followed independence to delay the emergence of the commercial and other types of institutions for about more than a decade, a certain kind of institution initiated by patriotic individuals had already started coming up to meet the emergency needs of our country. These were basically social and cultural organisations. Spirited with patriotism, the altruistic will lying at the heart of these enterprises simply refused to accept the hostile time the nation was cast in.
The first organisation of this genre, Muktadhara publishing house, was born in the middle of the war of independence in Kolkata. Chittaranjan Saha, a successful businessman of textbook materials from Dhaka, founded this organisation almost in a daze of passion to realise a great dream of cultural nourishment and intellectual development of the newly-born nation.
At one stage Chittaranjan began the fabled book fair, spreading books under the banyan tree in the grounds of Bangla Academy, which has turned into today's enormous Bangla Academy book fair.
About the same time, another torchbearer organisation named BRAC came up just the next year after liberation to allay the sorrows of the starving people of the new-born state. Like Muktadhara, BRAC too is a creation of our war of independence and riding the same dream of a society free from discrimination and poverty, it also aspired to walk together in pursuit of that dream. Today, the founder of the organisation, Fazle Hassan Abed, stands as one of the frontrunners to the successes we have achieved as a society.
While some got muddled in fights for power and wealth in the following years, the inconspicuous and unambitious Abed went in an opposite direction. Having sold his tiny London flat and with some money from a friend Vikarul Islam Chowdhury he took himself to Sulla of Sunamganj, a remotest corner of Bangladesh to help the war-ravaged local community rebuild their life. Two years later in 1974, he travelled to Roumari of Rangpur to stand by the people struck by a fatal famine. The next destination was Manikganj, to follow the next one yet. The gradual expansion thus turned BRAC into a massive programme across the country dedicated to the development of life and livelihood of the poor and destitute.
Today BRAC stands as the world's largest NGO. But the journey towards becoming the largest one was not without effort. It was only made possible through a combination of Fazle Hassan Abed's amazing organisational capacity, innate common sense and heightened ability to do things. I had an opportunity to visit several of BRAC offices as I travelled for the work of Biswa Sahitya Kendra to far corners of our country. I saw there how the formidably gargantuan machine of an organisation turned with its small and big cogged wheels. It was a perfect metaphor for what the Japanese call 'zero defect'. Perhaps this incisive degreeof precision and rigour is indispensable for such a colossus organisation to keep itself in motion. It is built with the force and brilliance of the capitalist civilisation, hence it is the finest specimen of the highest level of attainment of that civilisation.
I told him about my experience of seeing BRAC's mighty activities as we met at an invitation. 'How did you find it?' he asked me.
I smiled and said, 'Everything is fine except that stringency is more felt than affection.' Abed said in his usual quiet manner, 'Maybe that is also necessary.'
I agreed to what he said. It is true that BRAC has a dream, but at the same time it is not a movement. It is a massive multi-pronged undertaking countrywide for the development of the destitute people and so it is based on precise analysis. The effusive excitement, the usual accompaniment to the dream of a torrential street movement, is least fit for such a momentous job.
No great stuff is born overnight. It is true to BRAC also, which accrued its volume not in a single day.What is it then that makes BRAC what it is now? We may search for the clues.
Many are aware that Fazle Hassan Abed is the pioneer of the micro-loan programme in Bangladesh. Tracking how the seed of this idea germinated in his head to achieve gradual maturity will provide us with a solid lead to the process of complex and massive growth of BRAC. He explains,
'It was in 1973, when some people came to us for loans. A man came and told me, "If I get this 1,000-taka loan I can do this thing." Another appeared to ask for loan for yet another purpose. So we gave loan to many of them as they had asked for, amounting to one, two or three thousand taka. But the loans could not be recovered. They had spent the money to meet their needs as basic as food and clothes. They could not spend the money for the purpose they took it for.'
Abed then realised that it was futile to give loans for the sake of loans only. He understood that people needed training on how to run the small trades for which they sought loans. Not only that, one also has to ensure supply of the raw materials necessary to run the business. It necessitates collaboration with the government and if that is not enough, a greater infrastructure has to be built to serve at the national level.
Let me produce another example of his modus operandi. The micro loans BRAC provided for chicken farming required him to ensure sufficient supply of poultry vaccines in 40 thousand villages throughout the country. To meet the supply of chicken feed he introduced maize cultivation at large scale and to augment the chicken production he had to reach high-yielding hybrid varieties to the farmers. Seemingly a small initiative thus grew to become a 'national level' happening.
Elsewhere I shared my reflections about his personality. Once I wrote that the best individuals that a community produces often tend to show features opposite to their average psychological built. Abed is no exception to this, deviating from the common pattern. Despite born in the garrulous Bangalee community, he is famed for his reticence, always surpassing word with work. Golam Mortaza, his interviewer, notes, 'If not questioned he seldom speaks out.' In this era of aggressive self-propaganda he has remained unobtrusive. Like any common Bangalee, he too loves poetry but his nature does not reflect the torrent of passion that endows poetry. His interests are deep but silent. Amidst the self-indulgent Bangalee, he is rooted in benevolence. He is a genius but his looks do not betray it. In the midst of his leadership of a great many endeavours he remains a man of a gentle voice with few words. The genius resides in him in the most inconspicuous garb. Bernard Shaw wrote, 'Common sense is the most uncommon thing.' A very high level of common sense is what Abed possesses. He hands out the perfect solution to any situation as readily as the great generals did in the charged battlefields.
After independence the first phase of the nation's institution building was led by an era of non-governmental organisations i.e. NGOs. Our country was extremely poor at that time. They hugely contributed to sustaining our country as well as engaging the nation with modern thoughts and ideas to etch out its path to move forward. Almost all these organisations ran with the support from foreign donors. The industrially developed countries around the world provided unreserved support to our government and the NGOs as well to help us stand on our own feet. There were hardly any other financial sources to carry on welfare programmes. Based on these donations several thousand large and small NGOs flourished from the 1970s to the first decade of the current century. It's true that not all of them bore a genuine commitment towards people's welfare but a large number of them certainly did. They have played a crucial role in ensuring progressive social welfare of the people, while the country cuts its path to development.
Meanwhile, having hauled itself out of the bottomless pit of poverty, Bangladesh is now making steady strides towards becoming a middle-income country. It will lead to the natural waning of the foreign donation flow. We can fairly assume that the NGOs that have so long kept our social welfare sector busy and bustling will soon fade.
It is hard to predict how BRAC will evolve a new identity for itself in the given context. Nonetheless, the people of this country will hold Fazle Hassan Abed and BRAC in high regard and gratitude for the work it has done through skilful management, multi-faceted programmes, exceptional capabilities and profound patriotism over four decades to bring hope to the life of the poor and the distressed.