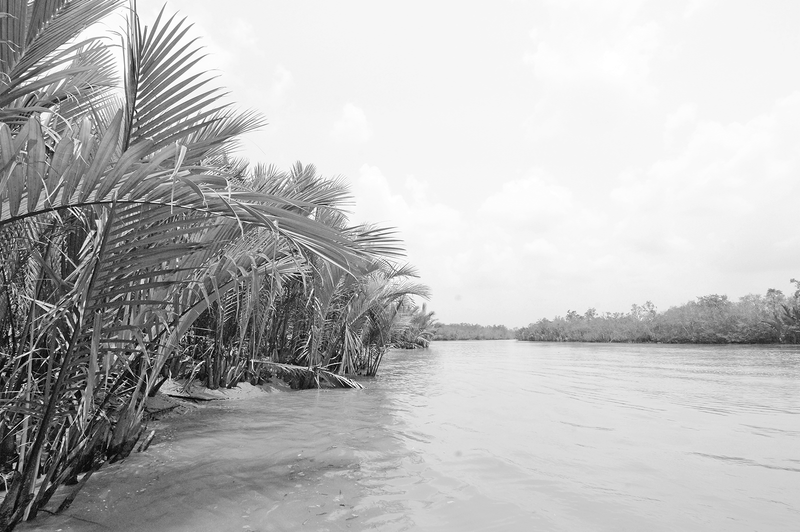 Much has been said and written about UNESCO's approval or disapproval of the Rampal coal-fired power plant that poses as a threat to the mangrove forest Sundarbans. UNESCO's World Heritage Committee listed the Sundarbans as a world heritage site and thus is responsible for monitoring its safety and preservation.
UNESCO (United National Educational, Scientific and Cultural Organisation) works under a lot of pressure and depends on funds from the 194 members states. The US several times had stopped providing funds to the organisation for various political reasons, such as the inclusion of Palestine as a member in 2011 and also for considering Che Guevara's life and works as a heritage. The US and Israel left UNESCO on 31 December 2018 without paying their long outstanding dues. So UNESCO depends a lot on the stance of its members and the influence of its various committees.
Representatives of the Bangladesh government joined the UNESCO session which was held on 30 June this year in Azarbaijan. Their mission was not to let the world know about the Sundarbans, but to lobby in favour of the Rampal coal-fired power plant and other such harmful projects. They provided false and fabricated figures to justify the projects.
A large delegation headed by the prime minister's energy advisor had gone on a similar mission in 2017 to Poland. They lobbied hard there and upon their return, told a press briefing that UNESCO has withdrawn its objection to the Rampal project. It was as if UNESCO's withdrawal of its objection gave legitimacy to destroying the Sundarbans. That was false. On that very year, UNESCO's final report had 11 decisions, one of which was a request to the Bangladesh government to take measures to fully implement the recommendations of UNESCO's reactive monitoring mission. The mission had said in its 2016 report that the Sundarbans had outstanding universal value and that the Rampal project should be cancelled or relocated. It also requested that until a strategic environmental assessment was carried out, no mega project or infrastructure construction be taken up. The government paid no heed to these requests and in the meantime has approved over 200 more detrimental projects.
Addressing the parliament on 29 June this year, environment minister Shahab Uddin said just 6 km away from the Sundarbans, within the environmentally critical area (ECA), several environmentally harmful cement factories had been given clearance. A few days before that, approval was given to an oil-fired power plant 4 km away from the forest. Approval was given to many commercial establishments including an LPG plant. All of these were seriously harmful for the Sundarbans.
After much debate and discussion, on 4 July in Baku the decision to declare the Sundarbans as an endangered world heritage was held up and it was said that initiative should be taken to implement the monitoring mission's recommendations. And the Bangladesh government was given time till 2020 to submit detailed report on the other projects in the area.
The government claims it is setting up the Rampal power plant to meet the country's electricity demand and used this plea at the UNESCO meet. Bangladesh was joined in its lobbying by representatives of India, China and other countries investing in Bangladesh's power sector. Their lobbying was effective, even though these projects are harmful to the environment.
It is untrue that the Rampal, Rooppur, Matarbari and Banshkhali projects are essential for electricity alone. These projects are simply essential for certain local and foreign quarters to amass massive volumes of wealth. There are so many other alternative and cheaper means for power production which could easily be taken up.
For whom is the government in such a flurry of lobbying and campaigning? Actually there are quite a few beneficiaries of these projects at home and abroad. Along with Rampal, many more damaging projects are being given approval. Many persons and groups of the government link are purchasing land within 10 km of the Sundarbans and staking their claim with large signboards. These land grabbers are up in arms against those protesting against these projects and the government is supporting them.
India's Bharat Heavy Electricals Ltd (BEHL) has a big contract with Rampal project and the government has given them all sorts of tax exemptions and facilities. The value of their shares has gone up in the share market. EXIM Bank of India is getting huge business and a market for surplus coal has been created. IFC is indirectly involved in the project as is a large German consultant firm Fishner. And all of these have local agents, sub-contractors and others who get a cut of the commission. They do not hesitate to sell out the country in their own interests.
It is UNESCO's responsibility to protect world heritage. But it cannot be said how far they will be able to carry out this responsibility. After all, the world over, the UN bodies are in a pitiful condition. Actually it is the responsibility of the government to protect our own resources.
If the government had valued public opinion, the interests of the country's present and future generations, and the incomparable role of the Sundarbans in resisting climate change and natural disaster, then it would have long ago dropped the Rampal project and concentrated on strengthening the Sundarbans. They would not have gone to UNESCO for such reprehensible lobbying. On the contrary, they could have proudly said we can look out for the present and the future. We will not harm the country in the interests of a few vested quarters. We will not destroy this special heritage of the country and the world.
* Anu Muhammad is an economist and professor of economics at Jahangirnagar University and also the editor of 'Sarbajankatha'. This piece appeared in the print edition of Prothom Alo and has been rewritten in English by Ayesha Kabir