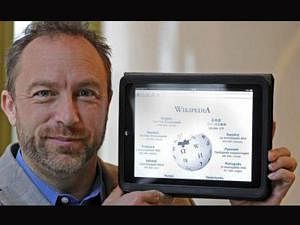 Jimmy Wales, co- founder of online non-profit encyclopedia Wikipedia, arrived Dhaka on Thursday on a one-day visit to attend an event celebrating the ten year anniversary of Wikipedia Bangladesh.

During the brief tour, Jimmy will present key notes about Wikipedia and participate in a panel discussion arranged by Wikimedia Bangladesh, Bangladesh wing of Wikipedia's operating organization Wikimedia, and and mobile phone operator Grameenphone.

He is also scheduled to talk with the Wikipedia contributors and journalists.

The best Wikipedia volunteers from all over the country will be awarded in the same day.