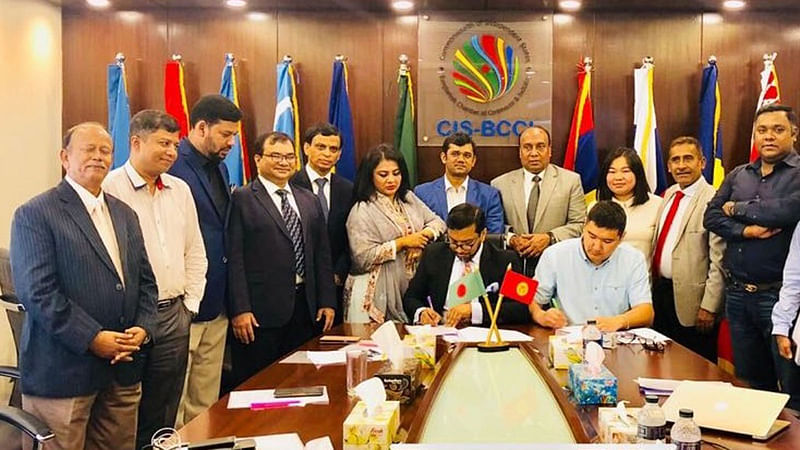 Commonwealth of Independent States - Bangladesh Chamber of Commerce & Industry (CIS-BCCI) has signed e-commerce trade agreement with 50 countries, a press release of the business body said.
The release said CIS-BCCI and the global business platform 'Qoovee' had a meeting on the prospect of establishing business relations of Bangladeshi businessmen in CIS countries at CIS-BCCI Chamber in Dhaka on Wednesday.
An agreement was signed after the meeting. 
Qoovee.com is a global online business platform where the wholesale products or service suppliers and buyers meet to trade. It is one of the top 10 B2B platforms in the CIS region that has more than 15,00,000 visitors per month.
It was decided at the meeting that CIS-BCCI will be co-organiser of global online expo organised by Qoovee which will be held from 2 April to 9 July 2019.
The meeting also decided that Qoovee online platform will be used by CIS-BCCI members involving buyers and suppliers and Qoovee will act as a guarantee regarding assurance of buyer's-seller's payment. It also decided that CIS-BCCI will be Qoovee's valid representative in Bangladesh.
The cooperation agreement was signed CIS-BCCI president Habib Ullah Dawn and Qoovee founding president Turat Bulembayev
Senior officials of the two organisations were present at the signing ceremony.