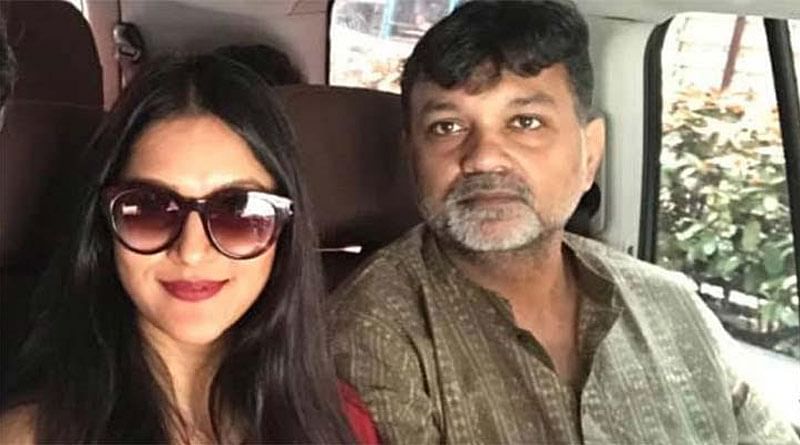 Bangladeshi actress Mithila has kept alive her marriage speculations with Indian filmmaker Srijit as she got candid with Prothom Alo in a WhatsApp interview on Thursday.
"There is certainly a relationship between us," said Rafiath Rashid Mithila, now staying in New Delhi, India for attending a summit there.
Speculations have been in the air for the past few days that Mithila is set to tie the knot with Tollywood filmmaker Srijit Mukherji as Indian newspaper The Times of India recently reported the wedding date of the duo is 22 February.
Mithila's cousin and singer Arnob on 18 November told Prothom Alo that Srijit and Mithila would marry in December this year.
Asked about her marriage rumours, Mithila said, "Let's keep this as a surprise. We'll inform you if we get married. If we don't do that, we'll inform you, too."
About her relationship with Srijit, she said to Prothom Alo, "The entire thing is very personal and we want to keep it personal."
"I don't love to talk about my personal life. I have several other works to do. If needs be, I'll share this with my family and close ones," she added.
"We're good friends. Time will say where our relationship will take us," she kept on saying over WhatsApp.
Mithila also opened up about good ties between the two families. "Both of our families are on good terms. They are familiar with each other," she said.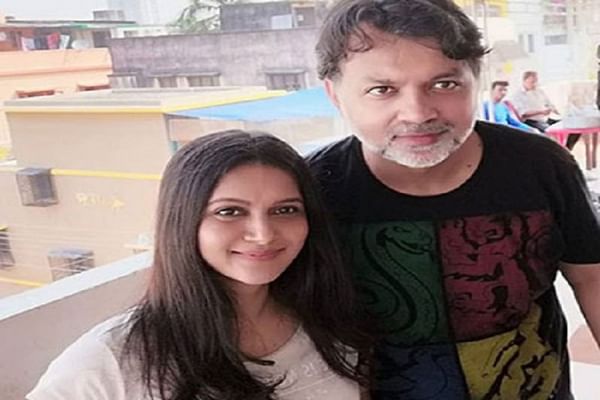 Srijit, however, has been giving various versions of his wedding with Mithila. He termed The Times of India's report of marrying Mithila on 22 February untrue in a conversation with Prothom Alo.
In an interview with ETV, the Indian National Film Award winning filmmaker said, "I've also heard and read about my marriage. It seems my statement over this is not important."
Srijit, however, told Anandabazar Patrika, "I've not mentioned about my wedding date anywhere specifically. I won't be surprised if I receive my own wedding reception card."
"I'm not sure about the date. It could be anytime between December and February. It could be June 2020, too," he told the Indian Bangla daily.
"Even, it could be a destination marriage," he added.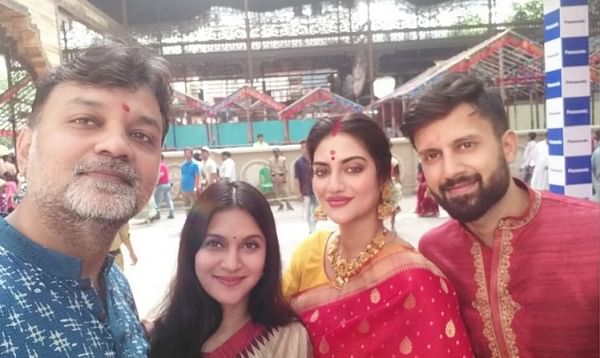 Incidentally, Srijit came to Dhaka last Friday and returned Kolkata on Monday morning. Mithila and Srijit were seen shopping at an Aarong outlet in Dhaka's Gulshan together. Mithila's daughter from her first marriage with singer-actor Tahsan Rahman Khan was with them at that time.
Srijit and Mithila were last caught together at the recently held fifth Dhaka International Folk Fest.
As the rumours were rife, the duo has been caught in the camera several times in different occasions for past few months. Mithila went to Kolkata during Durga puja and she visited different puja pandals in Kolkata with Srijit.
Also, the actress was spotted in the photo of Srijit Mukherji's birthday celebration on 23 September.
Mithila, though, has always rejected any such rumour saying, they were 'only friends'.
The Times of India reads, Mithila first met Srijit on Facebook. Their common choices of music, movies and other arts brought them closer, according to various persons close to them.
*The report, originally published in Prothom Alo, has been rewritten in English by Imam Hossain.