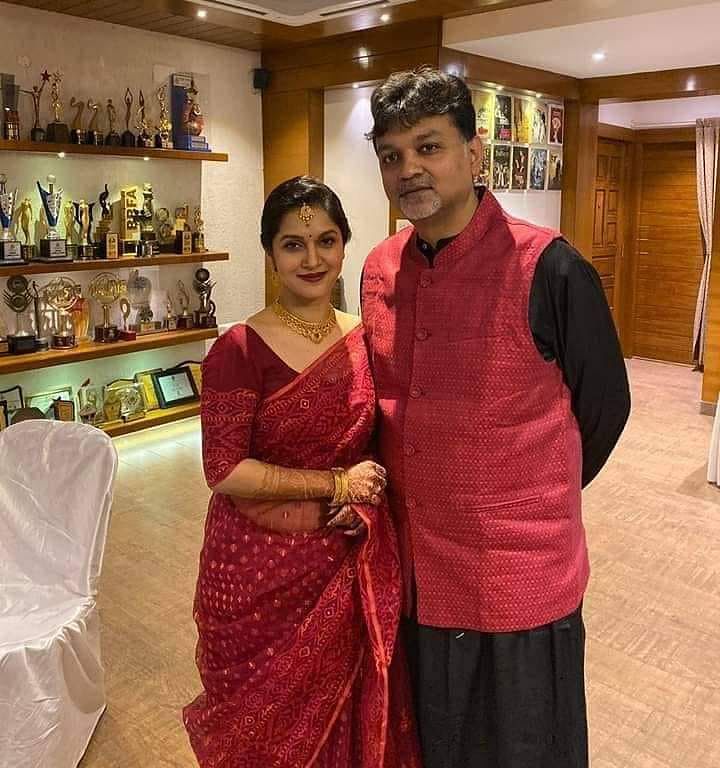 The wedding between Bangladeshi actress Rafiath Rashid Mithila and Indian filmmaker Srijit Mukherji was held at Srijit's South Kolkata home in a private ceremony on Friday evening.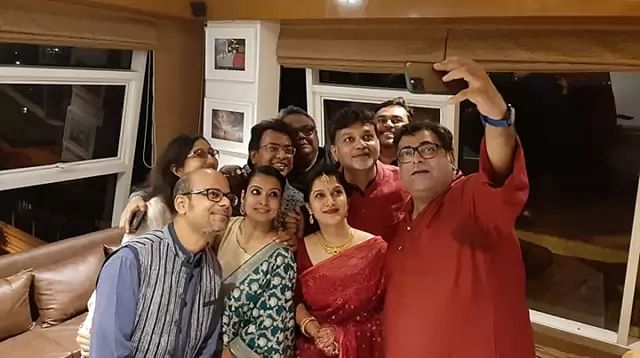 "My daughter Aira came with me. Later, my parents and other family members joined us," she added.
"Both of us are workaholics. We'd fly to Geneva Saturday morning. I have to go there to register for a PhD programme. We'll stay there for a week," Mithila said while talking about their honeymoon plans in Switzerland.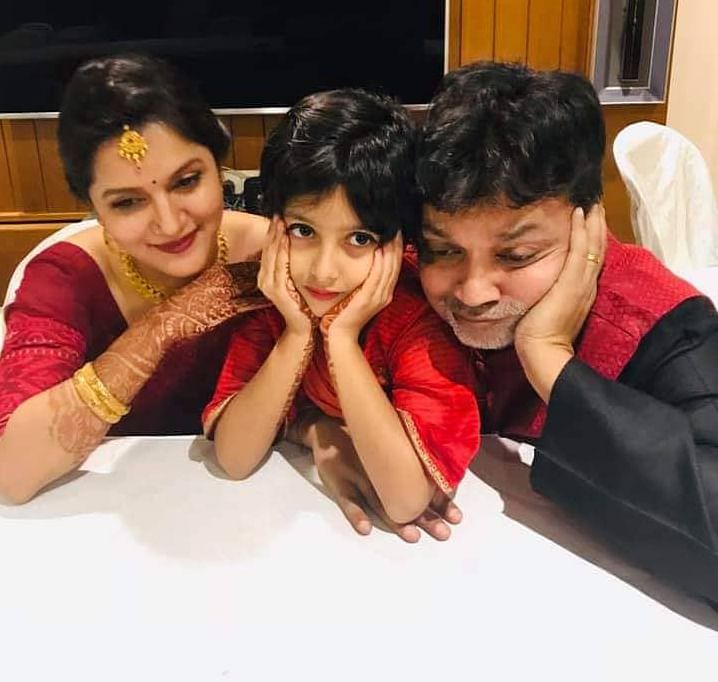 Earlier in the morning, Mithila, now in India's Kolkata, said that she and her would-be are finally going to tie the knot.

About her stay in Kolkata, Mithila said, "I'm now staying at Srijit's home."

"I have been very busy since the morning. I've bought a Jamdani from Aarong [a Bangladeshi popular brand]," Mithila said while speaking about her preparation for the marriage.

And Srijit? He, Mithila added, wore a punjabi, pajamas and jawahar coat for the wedding.

Speculations had been in the air for the past few weeks that Mithila was set to tie the knot with Srijit as Indian newspaper The Times of India recently reported the wedding date of the duo is 22 February.

Mithila's cousin and singer Arnob on 18 November told Prothom Alo that Srijit and Mithila would marry in December this year.

Srijit, however, ruled out the wedding rumours telling Prothom Alo on 19 November that the report in The Times of India was not true.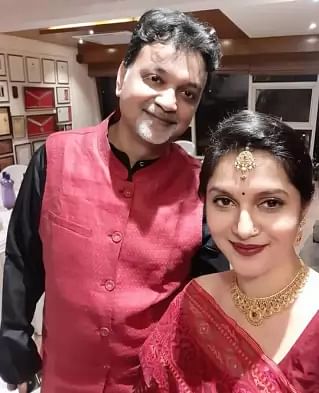 Asked about her marriage rumours, Mithila said, "Let's keep this as a surprise. We'll inform you if we get married. If we don't do that, we'll inform you, too."

About her relationship with Srijit, she said to Prothom Alo, "The entire thing is very personal and we want to keep it personal."

Incidentally, Srijit came to Dhaka last Friday and returned Kolkata on Monday morning. Mithila and Srijit were seen shopping at an Aarong outlet in Dhaka's Gulshan together. Mithila's daughter from her first marriage with singer-actor Tahsan Rahman Khan was with them at that time.

Mithila first met Srijit on Facebook. Their common choices of music, movies and other arts brought them closer, according to various persons close to them.

This is the second marriage of Mithila. She was first married to singer-songwriter and composer Tahsan on 3 August, 2006 and it ended in July, 2017.

Srijit, however, was single.